Traffic/Criminal Offenses in D.C.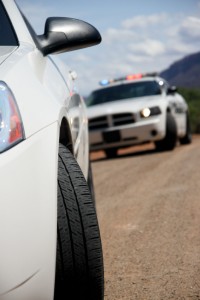 A number of traffic violations in D.C. are treated as criminal offenses. This means that, in addition to any points that may be assessed by the Department of Motor Vehicles against the person's license, a finding of guilt could result in possible fines and/or jail-time. It could also result in a criminal conviction on the person's record.
Criminal records are publicly available and can serve as a source of personal and professional embarrassment.  They can also prevent a person from taking advantage of new job and other opportunities.  Given the importance of a clean criminal history, as well as the potential for fines and/or jail-time, it is important that someone who is charged with one of these offenses hire him- or herself a good lawyer with experience handling this type of case in D.C.  Koehler Law stands ready to help in this regard.  You can reach Jamison Koehler by phone at 202-549-2374 or by email at jkoehler@nullkoehler.net.
Although people generally understand the serious consequences of a conviction for driving under the influence (DUI) or driving while impaired (DWI), they may underestimate the significance of an arrest for reckless driving, leaving after colliding, or operating on a suspended/revoked driver's license.  Specifically, they may not appreciate the fact that these infractions are treated as criminal offenses in D.C.
As described in greater detail here, reckless driving is defined as the driving on a highway that is "carelessly and heedlessly in willful or wanton disregard for the rights or safety of others" or that is "without due caution and circumspection and at a speed or in manner so as to endanger or be likely to endanger a person or property."  The penalty for a first-time conviction of reckless driving is imprisonment of up to 3 months and a maximum fine of $500.  D.C. Code § 50-2201.04.
Also known as "hit-and-run" or "leaving the scene of an accident," leaving after colliding as it is known in D.C. is defined as leaving the scene of an accident without either reporting the incident or waiting for police to arrive.  In the case of an accident in which another person has been injured, the person must stop immediately and make sure that emergency assistance is provided as necessary.  The penalty for a first-time violation of this part of the statute is a maximum fine of $1,000 and incarceration of up to 180 days.  In the case of an accident in which there is property damage or injury to a domestic animal, the person must immediately and provide identifying information to the owner of the property or animal.  The penalty for a first-time violator of this part of the statute is a $250 fine and 30 days in jail.  Comprehensive Impaired Driving and Alcohol Testing Program Emergency Amendment Act of 2012.
Finally, operating a car in Washington, D.C. after a person's license has been suspended or revoked — also known as operating after suspension — is also a criminal offense, punishable by a fine of up to $2,500 and/or imprisonment up to a year.  The D.C. Court of Appeals made clear in Rachel Loftus v. District of Columbia, 51 A.3d 1285 (D.C. 2012) that this is a strict liability offense.  In other words, the government must only prove that the person's operating privileges had been suspended or revoked at the time the person drove the car.  It does not need to prove that the person ever knew about the suspension/revocation.  D.C. Code § 50-1403.01.