ATTORNEY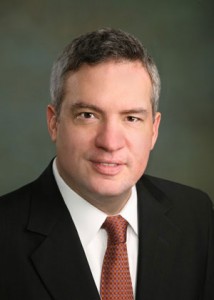 A long-time resident of the D.C. area, Mr. Koehler graduated magna cum laude from Hamilton College and earned a Master's Degree from Georgetown University. He received his law degree from Temple University, where he served as an editor of the Temple Political and Civil Rights Law Review. He also represented indigent criminal defendants at the Defender Association of Philadelphia.
Mr. Koehler is licensed to practice law in the District of Columbia, Virginia, and Maryland. He is also admitted to federal practice in the U.S. District Court for the District of Columbia.
Mr. Koehler is a member of the D.C. Superior Court Trial Lawyers Association, the D.C. Trial Lawyers Association, and the National College for DUI Defense. He is certified by the National Highway Traffic Safety Administration to administer the Standarized Field Sobriety Test used in most jurisdictions to screen drivers suspected of drinking-and-driving.  As a founding member of the American Association of Premier DUI Attorneys, Mr. Koehler is also trained in the administration of the Intox EC-IR II, the breath test machine used in both D.C. and Virginia.
Mr. Koehler has prevailed on a number of high-profile cases before the D.C. Court of Appeals.  In Curtis Best v. United States, 66 A.3d 1013 (D.C. 2013), Mr. Koehler argued successfully that his client's constitutional rights were violated when the government was allowed to introduce hearsay testimony against his client. Mr. Best's conviction for simple assault was therefore overturned.  In James Schools v. United States, 84 A.3d 503 (D.C. 2013), the D.C. Court of Appeals reversed the conviction of Mr. Koehler's client after finding that no reasonable jury could have found beyond a reasonable doubt that Mr. Koehler's client possessed the firearm in question.  In Josue Lopez Ambrocio v. District of Columbia, 124 A.3d 628 (D.C. 2015), Mr. Koehler argued successfully that the government had failed to comply with its obligations under the Jencks Act.  The case was thus remanded to the trial court for further findings.  Finally, in DeAndre Brooks v. United States, 130 A.3d 952 (D.C. 2015), the Court of Appeals reversed his client's conviction for Possession of Drug Paraphernalia on the basis of insufficient evidence.
The American Bar Association has named the "Koehler Law Blog" as one of the nation's top 100 law blogs for five years straight, and as the top criminal justice blog overall for 2011 and 2012. Mr. Koehler was honored as a "Top 100 Trial Lawyer by the National Trial Lawyers in 2014, and in 2015, the American Institute of Criminal Defense Lawyers gave him its 10 Best in Client Satisfaction Award. Mr. Koehler is married to Susan Burke, a prominent civil and human rights lawyer.  They have three children.
Contact: Mr. Koehler can be contacted directly at jkoehler@koehlerlaw.net or 202-549-2374.
Disclaimer on Below Testimonials:  The outcome of a criminal case depends on a variety of factors unique to that case. By posting the testimonials below, Koehler Law does not mean to imply that it can achieve the same positive result in every case.
____________________________________________________________
I had never been in any sort of legal trouble until couple years ago when I was charged with a serious offense that would put me in prison for many years if convicted. After researching qualified criminal defense lawyers, I was fortunate to come into contact with Mr. Koehler. 
During the initial meeting, Mr.Koehler was very patient and sympathetic when I told him my side of the story. He explained the due process procedures and answered all the questions that I was unsure of. 
The case went on for another year and half because of the government investigation and proceeding. Mr. Koehler and his investigator contacted many witnesses and prepared them to testify on my behalf. Mr. Koehler also filed a number of motions to help fight the case. Thanks to Mr. Koehler's hard work, we got an offer on the eve of trial that we could not refuse. Not only were the two felony charges dropped, I will also come out of this whole experience without a conviction on my record. 
I highly recommend Jamison Koehler.
H.C.S.,Aggravated Assault/Assault with Significant Bodily Injury
____________________________________________________________
Our 20 year old daughter was charged surprisingly with APO in Washington, DC early on a Sunday morning. After reviewing the circumstances, we decided we weren't going to take any chances of an already incredible situation spirally further out of control. 
From day one over a period of months, Mr. Koehler guided us through the entire process and gave us the confidence we were in good hands. He met with us before and after each court appearance not to mention timely phone calls and email exchanges. Throughout the process, he was clear in his explanation of the options and the consequences. 
We had made the right choice in choosing Mr. Koehler. He was exceptional in every way, carefully seeing us through to the end. We followed his council and we couldn't have hoped for better results. 
Also noteworthy was his acknowledgement, respect, and admiration by his peers around the courthouse.
— F.M., Assault on a Police Officer
____________________________________________________________
Having to hire your first attorney is a terrifying experience. I had heard stories before of attorneys taking your money and never hearing from them again. Mr. Koehler was the exact opposite of this. He answers phone calls and emails within seconds anytime of the day and he really cares about your future and wants the best for you! Mr. Koehler provides excellent, quality legal services, at affordable rates, and is a man of his word. He is well known in DC for being an excellent attorney and my experience with him is proof of it.
Mr. Koehler not only helped dismiss a potential CPO against me, but he saved me from making a mistake on what could have affected the rest of my life. What started off as a simple cross-petition CPO case turned into a 4 month long emotional rollercoaster that Mr. Koehler was along with me for the entire way. CPO cases involving ex-romantic partners are never pretty, but mine in particular was incredibly emotional and stressful (for both parties). Mr. Koehler provided excellent guidance and support, and many times I forgot I was talking to my attorney and not a friend giving advice – that's how much he cares about his clients. He helped me see through the emotions clouding my judgment and after every phone call with him I always felt much better (he's like a lawyer and a therapist in one!).
Through his superb negotiation and legal skills, Mr. Koehler helped both parties reach a mutually agreeable resolution, so that neither party needed to face a potential CPO against them. He took care of all the court motions for me, and I didn't even have to show up to court for any of the continuance motions or even for the cross-petition case dismissal. If it were not for Mr. Koehler, I could have let my emotions get the best of me and made a mistake that would have had lasting effects on career. Because of Mr. Koehler, I can now go onto graduate schools, pursue my dreams, and leave this all behind me. Thank you, Mr. Koehler!
–N.M., Civil Protection Order Respondent/Cross-Petitioner
____________________________________________________________
Mr. Koehler and I had numerous cases against each other when I was an Assistant District Attorney.  I can say that he was tough as nails and always honest.  I can remember a particular DUI case where we butted heads repeatedly, and as heated as it got, he was professional and on point.  He never lost focus.  On that same case he was also able to have the evidence suppressed, and the District Attorney's Office was forced to withdraw the case. It was a fantastic win for him.
— Richard Fuschino, Criminal Defense Attorney
____________________________________________________________
Mr. Koehler represented me in a criminal legal matter in D.C.  
Mr. Koehler's response to my emails/phone calls throughout the matter was prompt and professional. He answered all my questions clearly and completely – and for outcomes I didn't consider – he had those covered as well. 
Mr. Koehler's representation was assertive and proactive. From the beginning he was in constant communication with US Attorneys office for the District of Columbia assigned to the complaint. 
His legal savvy ultimately resulted in the government not proceeding with the charges. His efforts didn't end there. Mr. Koehler also ensured that my appearance was waived – thus saving me the headache of having to travel, considering I lived out of the district. This move was above and beyond my expectation of a lawyer representing his client! 
Moreover, the most important factor is that he's a great listener. He listened to the details of my case, the character of the petitioner, the nuances of my background story and used it to our advantage. 
To recommend Mr. Koehler and refer to his skill set, expertise and professionalism as "the best representation" is not done lightly or without consideration – not just because we got the results we were looking for – but the steps, the communication and the transparency Mr. Koehler demonstrated throughout.
–L.M., Criminal Contempt of Civil Protection Order
____________________________________________________________
Jamison Koehler, from the moment I talked to him, was a man I knew I could trust. He showed he knows the legal system extremely well, and he is a very likable and charismatic guy, has a grandfatherly charm, he's exactly the kind of lawyer who wins cases. He worked hard (and smart) on my situation where I thought I was royally screwed. He saved the day and got me completely out of trouble without ever even going to court or being charged with anything. But I know if it did go to court, I know he would have been the lawyer I wanted defending me. This guy doesn't miss anything, and he communicates very well, people like him and that often makes the difference between someone wanting to charge you and someone dropping the case, and between a jury convicting or not convicting. I literally offered to pay him more, (and he professionally declined), because I was that happy and grateful for his counsel. If I had hired most other lawyers, I would probably be in big trouble right about now.  Bar none: Best lawyer I've ever seen in the DC/VA/MD area. Hire him, plain and simply, hire him. And he's understanding so be honest with him, tell him the whole truth, and he will help you out tremendously and give you the best legal counsel you've ever seen.
–Charles, Threats/Extortion
____________________________________________________________
I hired Jamison Koehler to represent me after being arrested and charged with misdemeanor assault as a result of being involved in a minor altercation on the Metro. The U.S. Attorney's office had decided to prosecute–even though it was only my first offense. I was outraged, of course, as I felt I had acted only in self-defense and I had these outlandish, preconceived notions, a la Law and Order, about correcting what was obviously a gross miscarriage of justice. At the end of the day, however, the complainant had a split lip and I didn't have a scratch–or a witness!

After meticulously analyzing the facts and calmly discussing my options, Mr. Koehler wisely counseled me to pursue a DSA (Deferred Sentencing Agreement). Thanks to Mr. Koehler's skillful negotiation with the AUSA on my behalf, the request for a DSA was granted. And, while this required me to plead guilty to the charge of simple assault, it also provided me with the opportunity to later withdraw my plea, upon successful completion of the terms of the DSA, and have the prosecution dismiss the charge.
Throughout this entire process, Jamison Koehler was impressive. He was always supportive and encouraging, while also remaining honest and practical. He was always quick to respond and answer any question or address any concern that I might have. The guy made me feel as if I were his only client, even though I knew that to not be the case. Mr. Koehler was also able to have my reporting requirement to Pre-Trial services waived by the AUSA after a short period of time, which had up until then been a significant inconvenience And, in the instance of a bureaucratic hiccup, when the Pre-Trial services officer assigned to my case was not informed of this waiver and called to not-so-pleasantly remind me to continue reporting, Mr. Koehler addressed it immediately and I was never bothered again. In short, Mr. Koehler had my back.
I highly recommend Jamison Koehler. You can count on him.
–Michael, Assault
____________________________________________________________
I would like to take this opportunity to thank Mr. Koehler for the incredible legal service he provided to my 19 year old son. While visiting a DC monument during a recent vacation my son made the unfortunate mistake of forgetting to take out his pocket knife prior to going through security. He was immediately arrested and charged with possession of an illegal weapon. Being completely unfamiliar with the legal system in DC made for a nightmarish experience from the time of his arrest to the point when we returned for our son's arraignment. Though he was afforded a court appointed lawyer, it was quite clear that the system was overburdened and without quality and devoted legal assistance my son was going to be pushed through the system and would never be given an opportunity to defend himself. 


Contacting Mr. Koehler was the absolute best decision we could have made! He first explained the judicial process and possible directions this case could take. He took the time to speak to me and did so with the highest professionalism and compassion. This was all done prior to him even taking the case. His fees were reasonable and given his expertise and timely responsiveness to my questions we felt confident in securing Mr. Koehler's legal representation.
Once Mr. Koehler was on the job he immediately went to work and literally within a week or two had the charges dropped! The weight of this distressing incident suddenly vanished and in its place was a deep appreciation for everything Mr. Koehler was so swiftly able to accomplish. We know without a doubt the ending to this would have looked much differently had it not been for Mr. Koehler's knowledge, expertise, professionalism and perseverance. Mr. Koehler did an outstanding job working with us long distance, maintaining excellent communication and support for my son. 


Do not hesitate to contact Mr. Koehler if the need arises for defensive legal support. We are thoroughly impressed and you will be too!
–Cathy, Possession of Prohibited Weapon
____________________________________________________________
If you run into a Pot/DUI charge in DC or VA and need a great attorney…LOOK NO Further. 

You found the heavy-hitter you need to keep your record clean—ATTN. Jamison Koehler. 

A seasoned-pro who is known on a first name basis throughout the downtown DC Courts, Mr. Koehler is the one of the best, most efficient/effective Lawyers I've ever met. Apart from being very affordable, Jamison is a really nice guy who treated me as a person he cared about helping–not just another client w a marijuana poss. charge. 

He was diligent, highly-attentive to my case, tremendously quick in all correspondence, and always responded to any concern I had sameday, almost always within hours. Once I received a email from ATTN. Koehler @11:30pm following up on a matter he helped me w during a 8am meeting that day—he really followed through w/for me. 

To top it off…Mr. Koehler went ABOVE and BEYOND what most other attorney would do. He went to bat for me w regards to a community service matter, pro-bono provided counsel on a separate entire issue that happened while he was representing me on the charge in DC. 

My charges were dropped…because of ATTN. Jamison Koehler. 

Don't make the mistake of hiring someone else to represent you.
— D.B., Marijuana Possession
____________________________________________________________
After the conclusion of a criminal case (in which all charges against me were dropped due to my innocence), I immediately searched for an attorney to file a motion to seal my criminal record.  Ironically, the Avvo reviews I read led me to Jamison Koehler, and I can say from experience thaat every good thing written there is true.  From our very first in-person meeting, Mr. Koehler was remarkably professional, informative, and attentive.  In fact, before I'd even "signed" a retainer agreement, he gave me valuable insight, and, more importantly, a sense that he had compassion and truly cared "over the phone."  The latter is what sold me on Mr. Koehler:  I've come across numerous attorneys in my life, and many of them seem to leave emotion and empathy at the door.  Mr. Koehler's apparent emotional investment is unmatched.  Without losing objectivity, he shows humanity.  Beyond all of this, I was genuinely impressed by his actual legal work.  The Motion he wrote was compelling:  well-written and perfectly detailed, but not overwhelming.  His submissions were timely, and he kept me updated whenever he got information.  I would recommend him to anyone in need of a lawyer for criminal services — but only if they're looking for the best.
–S.W., Sealing/Expungement of Criminal Record
____________________________________________________________
Jamison Koehler is the type of lawyer you want on your side. Earlier this earlier, I was charged with my first misdemeanor. I was wrongfully accused and was worried of how this could potentially impact my professional and personal life. Jamison immediately took my phone call and put my mind at ease. It was a four-month process that would've otherwise been nerve-wrecking had Jamison not been my lawyer. During this time, he checked in regularly to see how I was doing and took the time to answer my many questions.
The charges were ultimately dismissed, thanks to the great work of Jamison. The court system can be confusing but Jamison really helped clarify everything from the start to the end. He was thorough, punctual, and professional throughout the entire process. He is a stand-up guy who you can tell is a family man who wants to do whatever he can to help people. He is worth EVERY penny and I am so happy I found him!
–R.M., Theft II
_______________________________________________________
I was charged with a misdemeanor that I worried would devastate my personal and professional life. Actually, worried is an understatement. I had never been in trouble before and did not know what to do. Furthermore, I felt that I had no one to turn to for help.
I researched several lawyers to get an idea about my situation. From the start, Jamison was clearly the best choice. All the reviews here are accurate. Not only was he the first one to respond to my inquiries, but he was always just a quick email away. Jamison had answers for all of my questions, and was even prepared to comfort and reassure me given my incessant worrying. Jamison was professional, courteous, discreet, and reliable throughout the 6 months we worked together. Furthermore, his prices are much more reasonable than some of the big firms.
In the end, the charges were dropped. And I'm a happy man. I highly recommend Jamison for misdemeanor cases!
–O.F., Prostitution/Sexual Solicitation
____________________________________________________________
Mr. Koehler was thorough and knowledgeable from the very start of my case. He took the time to explain the laws, and how they applied to my charges. I was in a panic before we first spoke, but after our initial consultation, I knew I was in good hands.  As the case progressed, Mr. Koehler kept me up to date and informed and as my trial date drew near, Mr Koehler was a pitbull when dealing with the prosecution. He was able to get all charges dismissed. Now I do not have to spend the rest of my life worrying a blemish on my record, thanks to Mr. Koehler.
–Luke, DWI/DUI/OWI
____________________________________________________________
I was charged with assaulting a police officer and possession of an open container. Within hours of being charged, I contacted Jamison Koehler. Mr. Koehler was very knowledgeable and as soon as he received the details of my case he explained my options to me. He was always on time or early whenever we had to meet or appear in court. With his extensive knowledge and experience of how the criminal justice system works, he was able to get the charges against me dismissed before the case even went to trial. I have no doubt that a less experienced lawyer would not have been able to obtain such a favorable outcome in such a short amount of time. I would highly recommend Jamison Koehler to any individual seeking a criminal defense attorney.
–Bernard, Assault on Police Officer/Possession of Open Container of Alcohol
____________________________________________________________
I had never been arrested in my whole life until a couple of months ago. I was facing charges of Simple Assault and Theft II. My family and I moved to the U.S. about 2 years ago; therefore, besides of being arrested for the first time, it was also in a completely different country at which we didn't know the judiciary system. I was completely scared and I didn't know what to do. I talked with 4 different lawyers, but the only one that gave me the confidence on this case was Mr. Koehler. I explained what happened to him, and he gave me the best advice that I could have gotten. We prepared the case for months, and he guided me through all the process. Mr. Koehler made a great decision of hiring his private investigator in this case, which was a key move for this case. Now the charges have been dismissed and the case closed I highly recommend Mr. Koehler, he is a great lawyer and it was the best decision to hire him. 
–M.R, Theft II and Simple Assault
____________________________________________________________
Jamison was particularly impressive in knowing how to move around the judicial system providing amazing advice. Knowing the law and the other key people, Jamison advised me perfectly along the way. As it turned out, he was 100% correct (case dismissed), and his advice was the difference between me getting off vs paying a fine and being convicted. Note, this was a hit and run where I was hit but pulled over in a different location than the other party.
L.J., Leaving After Colliding/Hit-and-Run
_____________________________________________________________
Mr. Koehler took a very tough situation that I was going through and instantly put me at ease; I got the results that I wanted and never felt worried about my case because Mr. Koehler was always on top of everything pertaining to the case.  He was very easy to talk to and very easy to understand and to work with.  I highly recommend Mr. Koehler, he is a great lawyer and actually knows what he is talking about which is hard to find at times in the legal field.
–Elizabeth, Domestic Violence
____________________________________________________________
Mr. Jamison Koehler provided excellent consultation when I received a Leaving After Colliding (LAC) charge last year. He provided professional representation throughout all of the court appearances and guided me at every decision point. In the end, he was able to negotiate a Deferred Sentencing Agreement for me, which resulted in the charges being fully dismissed. Much more, the incident did not end up on my DMV driving record at all. I fully recommend Mr. Koehler to anyone seeking legal representation for a traffic case.
G.P., Leaving After Colliding
____________________________________________________________
Mr. Koehler took my case on short notice and handled it with professionalism and courtesy.  He was flexible and reasonable with his fees.  His experience helped me see the serious repercussion of the charges I was facing.  We won our case and as a direct result I was able to spend the holidays with my sons.  Much gratitude to you Mr. Koehler!
— Charles, Assault/Civil Protection Order
_____________________________________________________________
I've been arrested for DUI, DWI December 2009 and I emailed alot of lawyers in Washington, DC. Some of them replied but aren't that helpful. I was nervous about what's going to happen to me but Mr. Koehler explained to me what's going to be consequences I might face. After the arraignment, judge told me to look for a lawyer so I called Mr. Koehler and he guided me with everything. He filed a motion to suppress my DUI and it was suppressed. He never stopped there. He wants my DWI dropped as well. We went to the scene where I got arrested for himself to see how it all happened. He took pictures and everything and examined every single possible thing he can't think of.
I highly suggest Mr. Jamison Koehler. My case got dismissed and I don't know how to thank Mr. Koehler. That's why I wrote this review so that everyone will know how good this guy is!
–Ross, DWI
_____________________________________________________________
I hired Mr. Jamison Koehler after pre-trial when the prosecution decided to take my simple assault charges to trial.  Mr. Koehler was very thorough in his analysis, asked very specific questions and was diligent in contacting the prosecution looking for a non-trial disposition.  As a foreigner student, the criminal charges also had immigration implications.  Mr. Koehler went the extra mile and got the necessary advice to make sure that my immigration status wasn't jeopardized.
My case was dismissed (the prosecution decided not to pursue the case) after Mr. Koehler discussed the facts with the prosecution before the trial.
I am sure that the result of this case would not have been the same with my previous attorney.  Mr. Koehler's commitment and diligence with the case was fundamental to that final result.
He always responded to my questions promptly and was fundamental to maintain the peace of mind of the members of my family during those difficult moments.  I will always be thankful to Mr. Koehler for that.  I recommend him with no hesitation.
–Carlos, Assault
___________________________________________________________
Mr. Koehler helped me during a very difficult period of my life stemming from a misdemeanor case in Washington, DC. The whole case, which was ultimately dismissed, went on for several months, and Mr. Koehler has kept me informed and advised on the best course of action throughout the case and handled all the communication with the prosecution. Mr. Koehler has been always responsive to my communication, and has been extremely helpful in guiding me through my case to an ultimate satisfactory resolution. 
I would highly recommend Mr. Koehler as an attorney to anyone needing professional and timely legal help in their legal matters.
–A.S., Indecent Exposure
___________________________________________________________
Working with Mr. Koehler proved to be an excellent choice due to his professionalism and dedication during the entirety of my case. He assisted me in understanding how the criminal justice system works, and ultimately was very helpful in heading off any sort of criminal charges. The result of my case was thus very positive, and in large part this was due to the professional legal assistance I received. Being involved in a legal case was quite stressful, but it was comforting to have a lawyer like Mr. Koehler, who was knowledgeable and responsive, walking me through the process. He is definitely someone you can count on to defend your case, and hence I would highly recommend him.
–M.D., Theft I
___________________________________________________________
I strongly endorse Mr. Jamison Koehler. I have referred cases clients to Mr. Koehler and his service and dedication to each and every one of them was admirable and outstanding. He is a gifted and talented lawyer and uses innovative and intense strategies to obtain the best possible outcomes for his clients. He is also a genuinely kind and caring person and places his clients above everything and everyone during the course of the representation.
–Andi Geloo, Attorney, Virginia
___________________________________________________________
Attorney Jamison Koehler is very knowledgable in his field, listens to client concerns, and gives honest and practical advice. Not only does he do this better than most other attorneys, he also does all of this for his clients at very reasonable and fair prices. He cares about his clients and the ultimate results he obtains for them. You should seriously consider having him represent you.
–A.T., Destruction of Property
___________________________________________________________
Mr. Koehler is very quick on his feet and can easily address unexpected issues that arise in the courtroom.  He has a very approachable style and I have noticed that clients feel immediately at ease with him.
I have found Mr. Koehler's dedication and commitment to criminal defense work to be very inspiring . . . Mr. Koehler's spirit was a breath of fresh air in an environment that can often feel very cut-throat.  Time and time again, he reminded me why we chose this line of work in the first place.
Not only does Mr. Koehler express a passion for criminal defense work, but he has a natural talent for it.  In court, Mr. Koehler was able to put together eloquent arguments and address complex evidentiary issues . . . Moreover, Mr. Koehler never cut corners when it came to preparing for trial.  He always spent time researching case law, and meeting with his clients . . . Consequently, Mr. Koehler had a great relationship with . . . his clients.
–Bernice Melamud, Assistant Defender, Defender Association of Philadelphia
___________________________________________________________
Mr. Koehler represented me in a recent matter. I found him to be extremely attentive and reliable throughout our dealings. He spoke with both the complainant and the prosecutor in the case, and the charges were eventually dismissed. He was helpful and responsive from when I hired him to after dismissal, and I would certainly recommend him as an attorney of merit.
–J.T., Simple Assault
____________________________________________________________
Jamison Koehler is one of the finest lawyers I have had the pleasure of meeting.  He was extremely professional, reliable, and comforting throughout the entire process.  He is respected among his peers and I highly recommend him.  I honestly cannot thank him enough for his work.
–Chris, Theft II
___________________________________________________________
When I contacted Mr. Koehler, he did everything I expected of a lawyer.  He also added a personal and caring touch to the case.  He really did his homework prior to coming to court.  He was always fully prepared.  He also gave great advice as to how he believed the case should be handled.  One of the best things I can say is that he was never a hungry money person.  Every penny that was spent was worth his services.  If I had to choose a lawyer today, I would choose Mr. Koehler again.  I fully recommend him to anyone.  Mr. Koehler also made sure that we were informed of how he was planning to proceed throughout the case and he also listened really well as to what input we had and gave us advice in regards to our input.  Again, I am very thankful Mr. Koehler was our lawyer.
–Gloria, Felon in Possession of Firearm
___________________________________________________________
Jamison Koehler is a great lawyer and a great person. He cares deeply for his clients and is fearless in his work to fight for them. If a member of my family was in serious trouble and needed a criminal defense lawyer, I would have no doubt that Mr. Koehler would fight for his or her freedom with all he had.
–Matthew Kaiser, Criminal Defense Attorney, Washington, DC and Maryland
_____________________________________________________________
Thanks Mr. Koehler for all that you have done to help me on this case. I really appreciate your help in cleaning this up. You went above and beyond my expectations and handled my case in such a professional manner. You were always available and provided quick responses when I needed to talk to you and always treated me with respect. Thank you for taking so much time to work on my case. It shows that you care about your clients.
T.L., Sealing/Expungement of Criminal Record
______________________________________________________________
I have found Jamison to be a gifted trial attorney and an outstanding mentor . . .While I had prior experience in the field of indigent criminal defense, the transition to the Defender Association was a difficult one with a surprisingly steep learning curve.  Whether I was seeking advice and guidance on general legal principles or tips on handling specific judges, Jamison was always incredibly supportive and informative . . . I have had the opportunity to observe Jamison in court and found him to be one of the most organized, professional and zealous attorneys I have encountered in my career.
–Mark Houldin, Assistant Defender, Defender Association of Philadelphia
_____________________________________________________________
Mr. Koehler went above and beyond in representing my legal matter. He is a very compassionate and hardworking individual that will go to bat for your rights and not take matters lightly. I was very pleased with his professionalism. I was never nervous having this attorney on my side and he kept me informed of what was going on as soon as it happened. I strongly recommend this attorney.
L.D.S.,Theft and Destruction of Property
_____________________________________________________________
Jamison is the best kind of thoughtful and diligent lawyer, who acts under the premise that preparation leads to a successful defense for clients, and one from whom I learn much. I highly endorse Jamison.
–Noah Clements, Criminal Defense Attorney, Washington D.C. and Maryland
_____________________________________________________________
Mr. Koehler represented me in a misdemeanor case that I had and he got the charges dismissed thanks to his hard work and experience. In addition, he had my arrest record expunged (thank god I hired Mr. Koehler) which was very helpful to me. I highly recoomend his services.
–W.W., Prostitution/Sexual Solicitation
_____________________________________________________________
I highly recommend Mr. Koehler for anyone looking for a quality defense attorney. Jameson Koehler is a well known and very able attorney who practices in the Superior Court in Washington D.C. I have personally witnessed Mr. Koehler's advocacy and his ability to obtain great results for his clients. I recommend Mr. Koehler.
–David Akulian, Criminal Defense Attorney, Washington D.C.
_____________________________________________________________
Mr. Koehler was a voice of reason, strength and hope during a very tumultuous time in my life. An unlawful entry case was ultimately dismissed, thanks to Mr. Koehler's dedication as my counsel. There's no other legal representation that I could or would recommend more. 
Thank you, Mr. Koehler.
–D.D.,Unlawful Entry
_____________________________________________________________
Jamison Koehler is an outstanding criminal defense lawyer who has a nuanced understanding of the law and who cares deeply for his clients.
–Thomas J. Spiggle, Criminal Defense Attorney, Washington D.C. and Northern Virginia
_____________________________________________________________
Mr. Koehler provided very knowledgeable and effective representation to my son in a controlled substance possession incident.  He thoroughly reviewed the evidence, fully explained all of the available options giving positives and negatives of each, he pursued several opportunities to discuss the case with the prosecution, was able to get the prosecution to agree to an acceptable disposition, and admirably presented the disposition to the judge that resulted in an expected and mutually agreeable result.  We were impressed with his thoroughness, willingness to put in time after hours, and the ethical behavior that he exhibited.  We would highly recommend retaining his services relating to similar situations in DC Superior Court.
–Steve, Marijuana Possession
_____________________________________________________________
Jamison is a great lawyer who fights for his clients.  He is very knowledgeable about the law and the criminal justice system.  I would trust Jamison to handle a case for me or a member of my family.
–Daniel Gross, Criminal and DWI/DUI Defense Attorney, Washington, DC
_____________________________________________________________
I was charged with destruction of property. Mr. Koehler was knowledgeable of charges against me and reasonably priced. He kept me informed during each step of the case and was able to get the case dismissed. Job well done.
— L.C., Destruction of Property
_____________________________________________________________