Prostitution/Sexual Solicitation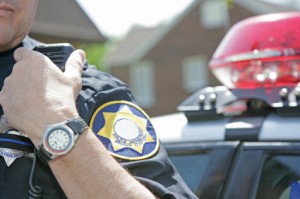 It is unlawful in Washington, D.C. to engage in prostitution or to solicit for prostitution. "Prostitution" means a sexual act or contact with another person in return for giving or receiving a fee. According to this definition, both the person offering the services and the person receiving the services could be convicted of the offense. "Soliciting for prostitution" is defined as inviting, enticing, offering, persuading, or agreeing to engage in prostitution.
Elements of the Offense
D.C. police effectuate the "sting" in a number of ways. Sometimes the "decoy" — a female undercover officer posing as a prostitute — approaches people at a traffic light or gas station. As soon as there is any discussion of sex in exchange for money, backup officers move in to make the arrest. More recently, D.C. police have luring the "john" to a hotel room through Craigslist, the Backpages, or a social media site. The undercover officer confirms the arrangement and then steps into the bathroom to "get into something more comfortable." The backup officers then burst into the room to make the arrest. Police use a hidden camera to record the entire interaction.
Penalties
The penalty for prostitution is a fine of $500 and/or not more than 90 days imprisonment for the first offense; a fine of $750 and/or up to 135 days imprisonment for a second offense; and a fine of $1000 and/or not more than 180 days for a third and each subsequent offense. The court may "suspend" the sentence (that is, order probation in lieu of incarceration) for a conviction of prostitution. It may also order the person to stay away from the area in which the offense occurred, submit to medical and mental health treatment or fulfill any other conditions the court may impose. D.C. Criminal Code 22-2701. D.C. Criminal Code 22-2701.1. D.C. Criminal Code 22-2703.
Prostitution "Diversion" Programs
First-time offenders may be eligible to participate in a "diversion" program in which the charges are dismissed after the defendant successfully completes an agreed-upon set of conditions. For example, although the prosecutor's office has recently eliminated the "John School Diversion Program" and the "Angels' Project Power Program," first-time offenders could participate in a Deferred Prosecution Agreement (DPA). After passing three drug tests to be approved for a DPA, the person has 4 months to complete 32 hours of community service at an approved organization. Other factors that would render a prospect ineligible include: (1) former participation in a diversion program, (3) history of violent crime, (4) currently on probation/parole/supervised release for a violent or serious crime, and (5) being held on bond on another matter.
People who are not eligible for a DPA might be able to participate in a Deferred Sentencing Agreement (DSA). The difference between a DPA and DSA is that in a DSA, the defendant is also required to plead guilty to the offense in order to participate. The court refrains from entering the guilty plea and sentencing the defendant over the four-month period. If the defendant successfully completes the terms of the DSA, the court allows the defendant to withdraw the guilty plea and the prosecution dismisses the charges. If the defendant fails to complete the terms during the prescribed time period, the judge enters the guilty plea and proceeds to sentencing.
As with all diversion programs, participation in either a DPA or DSA is solely at the discretion of the U.S. Attorney's Office.
Contact
If you have been charged with prostitution or prostitution solicitation, please contact Jamison Koehler at 202-549-2374 or jkoehler@koehlerlaw.net. Mr. Koehler has extensive experience representing clients in exactly this type of case. He promises to try to resolve the matter as quickly and as discreetly as possible. First-time offenders should be eligible for some type of diversion program (see below).
Although your lawyer will be given a copy of the full police report and other pieces of "discovery" at your initial court appearance, you can obtain a copy of an abbreviated police report — the PD-251 — in advance of that hearing by contacting the Metropolitan Police Department. Instructions on obtaining a copy of your PD-251 are provided here.
Other Prostitution-Related Offenses/Penalties
It is illegal to abduct or entice a child under the age of 18 years old, or to harbor a child, for the purposes of engaging in prostitution. The penalty for a conviction of this offense is a maximum fine of $20,000 and/or up to 20 years imprisonment. D.C. Criminal Code 22-2704.
It is against the law to to pander (that is, to recruit a prostitute or to solicit customers for a prostitute) or to induce or compel a person to engage in prostitution. It is also illegal to operate a house of prostitution. Property used in the course of prostitution can be subject to seizure and forfeiture. Vehicles can be impounded. D.C. Criminal Code 22-2705. D.C. Criminal Code 22-2706. D.C. Criminal Code 22-2707. D.C. Criminal Code 22-2710. D.C. Criminal Code 22-2711. D.C. Criminal Code 22-2712. D.C. Criminal Code 22-2723. D.C. Criminal Code 22-2724.