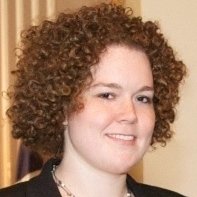 She is assertive without being aggressive. She knows when to push and when to hang back. She is pleasant and well-spoken. She does her homework. She is committed to her clients while keeping a sense of humor. As an avid student of the law, she is always ready to talk things through with you. She is smart in a way I never will be. And I am watching her eviscerate the government's lawyer at a hearing at which she has raised multiple Brady and other issues.
"Well, if you put it that way," the prosecutor says grudgingly at one point in response to one of her arguments, and I have to hide a smile. This is a complete concession, the government throwing up its hands in surrender, because this is precisely the way Phillips has put it.
You work hard. You prepare. You learn the law. You work on your trial skills. But no matter what kind of lawyer you want to be, no matter how good a lawyer you think you may already be, sometimes you just have to sit back in the gallery and admire.
More like this:
A Public Defender Just Doing His Job
Why I Like D.C.'s Public Defender Service
Happy Birthday to Gideon: On the Arrogance of Public Defenders