How to Obtain a Copy of Your Criminal Record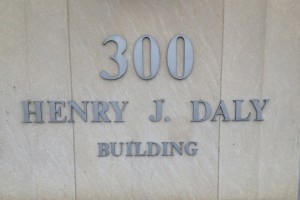 In filing a petition to seal your publicly available record for arrests or convictions in D.C., it is usually a good idea to include a recent copy of your "criminal history."  In addition, a copy of this criminal history is often required in connection with background checks for employment, licensing, adoption, apartment rentals, and overseas travel.
Picking Up the Report in Person
You can obtain a copy of this history in person by going to Room 1075 of the Metropolitan Police Department (MPD) headquarters at 300 Indiana Avenue, NW, between the hours of 9:00 am to 5:00 pm, Monday to Friday.  They will have you fill out a PD Form 70 (criminal history request), a copy of which will be provided to you when you arrive.  The form requires you to provide your name, social security number, gender, race, date of birth and place of birth. You will also be required to present a valid, government-issued identification.
Although procedures are continually subject to change, you should be able to obtain a copy of this history that same day. After turning in your application, you will be directed to the Department of Motor Vehicles on the same floor to make a payment of $7.  You then return with the receipt to the waiting room for Room 1075 to pick up the report.
Requesting the Report by Mail
Persons living outside D.C. or who are otherwise unavailable to come to the office in person can request a copy of their criminal record by mail.  In order to take advantage of this option, you will need to write a letter to requesting your police clearance to the Metropolitan Police Department, Arrest and Criminal History Section, Attention:  Police Clearances, 300 Indiana Avenue, NW, Room 1075, Washington, DC 20001.
The letter should include the following information:
Full name
Date of birth
Social Security Number
Place of Birth
Race
Exact Street Address
The letter must be notarized by a Notary Public.  It should include a self-addressed, stamped envelope and a $7 money order payable to D.C. Treasurer.  You should allow three weeks for processing.