How to Obtain a Police Report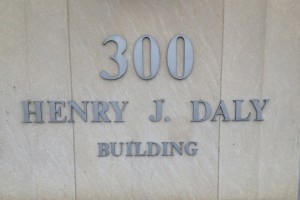 If you are arrested in D.C., the government will provide your lawyer with an "initial discovery" packet at your first court listing, the arraignment. The packet normally includes an initial plea offer, the results of an initial criminal history check, and any police reports (usually a PD-163). Although other items vary depending on the circumstances of the arrest and the nature of the charge, it may also include photographs, property receipts, and the substance of any statements you may have made to police officers.
If you would like to learn more about your case in advance of the first court listing, you can obtain – or your lawyer can obtain on your behalf – a copy of an abbreviated police report called the PD-251. Usually two pages long, this report includes the date and time of the alleged offense, the name and badge number of the arresting officer, the name and contact information for any complainant (this information will be omitted from the police report provided by the government), and a short description of the allegations against you.
In order to pick up a copy of this report yourself, you can go to the Metropolitan Police Department headquarters – the Henry J. Daly Building — at 300 Indiana Avenue, N.W. The criminal records office is in Room 3075.  The records clerk should be able to give you a copy of the report immediately.  In order to facilitate processing of your request, it is helpful to know the date, time and place of the alleged incident as well as the report or CCN number.
People who live outside the District, or who are otherwise unable to come to the office in person, may also obtain a copy of the report by mail.  In this case, you should write a letter to the following address in which you ask for a copy of the "incident report":  Metropolitan Police Department, Public Documents Unit, ATT:  Accident/Incident Reports, Room 3075, 300 Indiana Avenue, NW, Washington, DC 20001.  The request should include your full name; the date, time and place of the alleged incident; and the six-digit report number (CCN).  It should also include a self-addressed, stamped envelope and a $3 money order made out to D.C. Treasurer.