Felon in Possession of a Firearm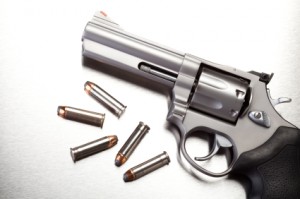 In order to secure a conviction for possession of a firearm by a convicted felon in Washington, D.C., the government must prove beyond a reasonable doubt that:  (1) the defendant possessed a firearm, (2) the defendant did so voluntarily and on purpose, not by mistake or accident, and (3) at the time the defendant possessed the firearm, the defendant had been convicted of a felony or crime for which the penalty was greater than one year. Drug addicts, fugitives from justice, people who have been convicted of certain misdemeanors (e.g., a crime of domestic violence), and people who are subject to a civil protection order are also prohibited from possessing firearms.
"Possession" may be actual or constructive.  If the person has the firearms in his hands or on his person, this is "actual possession."  "Constructive possession" is when the person, while not physically possessing the firearm, has the intent and power to control it.  "Firearm" is defined as a weapon, regardless of operability, that is designed as or readily converted into a device that can expel a bullet or other projectile by an action of an explosive.
A conviction for being a felon in possession of a firearm is punishable by up to 10 years in prison, with a mandatory minimum sentence of one-year.  In the case of a defendant with a prior conviction for a crime of violence other than conspiracy, the offense is punishable by no more than 15 years, with a mandatory minimum sentence of 3 years.  Other defendants charged with unlawful possession of a firearm (e.g., drug addicts and fugitives from justice) will be sentenced to 2 to 10 years imprisonment and/or will receive a maximum fine of $15,000.  D.C. Criminal Code § 22-4503.