Assault on a Police Officer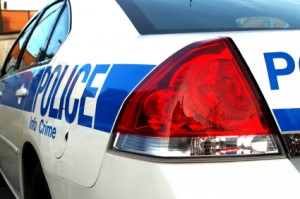 In order to secure a conviction in Washington, D.C. for Assault on a Police Officer as a misdemeanor, the government must prove that:  (1) the complainant was a law enforcement officer working in D.C., (2) the defendant assaulted, resisted, opposed, impeded, intimidated or interfered with the officer,(3) the defendant did not voluntarily and on purpose, not by mistake or accident, and (4) the defendant did so while the officer as engaged in the performance of official duties, and (5) the defendant knew or had reason to believe that the complainant was an officer.
If the government can also prove that the defendant caused significant bodily injury to the officer or that the defendant committed a violent act that created a grave risk of significant bodily injury, then the offense is punishable as a felony.  "Significant bodily injury is defined as an injury that requires hospitalization or immediate medical attention. Included within the protection of the statute is any active member of a D.C. police department (i.e., Metropolitan Police Department, Park Police, Capitol Police), any "reserve or designated civilian employee of the Metropolitan Police Department, any officer or member of the D.C. fire department, and any officer/employee of a D.C. penal or correctional institution, including juvenile facilities.
Assault on a Police Officer as a misdemeanor in D.C. is punishable by imprisonment of up to 180 days and/or fine of $1000.  The offense as a felony is punishable by imprisonment of up to 10 years and/or a fine of $10,000.  D.C. Crimes Code §22-405.
Please contact Jamison Koehler at 202-549-2374 or jkoehler@koehlerlaw.net if you have been charged with APO in D.C.  Mr. Koehler has extensive experience representing clients who have been charged with this offense.