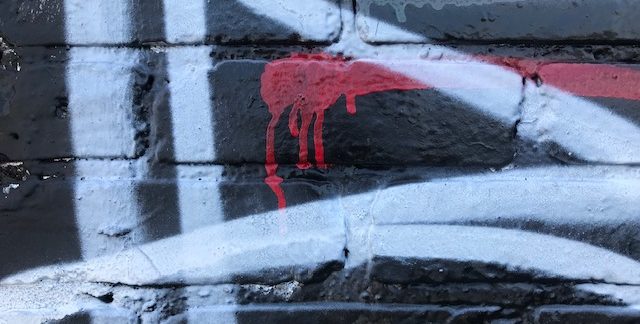 On the fumbling hand of counsel
The brother of my court-appointed client takes me from the courtroom into the hallway to dress me down for a legal decision I just made on his brother's behalf.
The brother cites a legal platitude that, though true, had nothing to do with the decision I just made.
"You and I both know I am right on this one," he tells me. 
It is as if he thinks I am trying to pull a fast one on him.  "Respectfully, sir," I tell him as patiently as I can.  "You and I do not know you are right on this one."
But there is no changing his mind.  He tells me he knows all of this because he had his own criminal case a couple of years ago.  He is also studying to be a paralegal. 
***
Family members and friends of clients with just a little legal knowledge can be problematic. 
They can be a distraction and an annoyance.  In some cases, they can also undermine the client's faith in your advice.  This is particularly true with court-appointed clients who already question your competence and loyalty. 
Even when the family member or friend is him/herself a lawyer, it is usually a lawyer who practices a different kind of law in a different jurisdiction. 
"That's fine," I respond as politely as I can when I hear of the conflicting advice.  "Have him give me a call.  I would be glad to talk with him."
Patience.  Humility.  Respect.   Those are my mantras.
***
I can spend hours at the D.C. jail with a court-appointed client, going through discovery, discussing legal concepts, reviewing options, and in some cases preparing for trial.  We also talk about personal things.  I try to establish a rapport.  Sometimes I think I succeed.
I learned a lot many years ago from listening to the recorded phone call of a client talking about me with his family from the jail. It was sobering to hear him impersonate me, with my exaggerated lawyerly enunciation. More importantly, although he was generally happy with my services, he noted that I always seemed harried whenever I saw him. 
Ever since then I have tried to relax and be in the moment whenever I meet with clients.  No matter what else I have going on that day, I aspire to let them be the ones to end the meeting. 
***
The advice I give clients is based on my three years of law school and then the past 15 years doing nothing but criminal defense in D.C. 
What I tell them is also based on case-specific legal research and my review of every document and body worn camera associated with their case.
In the end, a client can just as easily decide to go with the advice of a guy he meets in the cellblock behind the courtroom. 
As we criminal defense lawyers like to joke:  If your cellmate is such a legal genius, what is he doing in jail?
***
It is true:  We lawyers are not infallible.  We make mistakes, both big and small. 
Fortunately, when we do make mistakes, we can usually fix them.
I made lots of mistakes when I was a first-year public defender in Philadelphia.  Part of it was my inexperience: I still had so much to learn.  Most of it is that I was faced with a case load that can only be described as a fire hose. 
But if I pride myself on anything thinking back to my three years at the Defender Association of Philadelphia, it is that I was able to fix every mistake I made, at least every mistake I was aware of.  As a result, I do not believe anyone ever suffered from one of my mistakes except in the most minor way. 
***
For big mistakes by a lawyer, there is always the ability to overturn a conviction on the grounds that you did not benefit from the "guiding hand" of counsel that is guaranteed to you by the Sixth Amendment. 
In D.C., this is known as a §23-110 motion.
Similar to a malpractice claim against a medical doctor, such motions are concerning to many lawyers.  After all, who wants to be accused of incompetence?  We are also reluctant to point fingers at our colleagues.  As my mother loved to say, "there but for grace of God go I." 
Because courts seem to go out of their way to find some justification – any excuse at all – for a lawyer's conduct, such motions are rarely granted.   
That is because, as I like to tell people, the rules are written by lawyers with the goal of protecting lawyers.
But that is a glib thing to say and maybe not fair.  After all, there is something to be said for finality.  At some point, the legal process has to end.
***
According to Strickland v. Washington, the U.S. Supreme Court opinion that governs ineffective assistance of counsel claims, a party seeking to overturn a conviction must satisfy a two-pronged test.  
The first prong – the "deficiency" prong – requires the defendant to show that counsel made errors so serious that counsel was not functioning as the "counsel" guaranteed by the Sixth Amendment. 
The second prong – the "prejudice" prong – requires a "showing the counsel's errors were so serious as to deprive the defendant of a fair trial, a trial whose result is reliable."
Strickland also provides that prejudice can be presumed in cases in which the defendant was actually or constructively denied the assistance of counsel altogether.
The Sixth Amendment refers not to "counsel" but to the "assistance of counsel." This means that this bedrock constitutional right – a guarantee upon which many other Fifth and Sixth Amendment rights depend – cannot be satisfied through the "mere formal appointment" of counsel.  
It means that the lawyer who accepts the representation must also affirmatively assist with the defense, thereby advancing it.  Simply spinning your wheels – performing lawyer-like tasks – does not suffice.