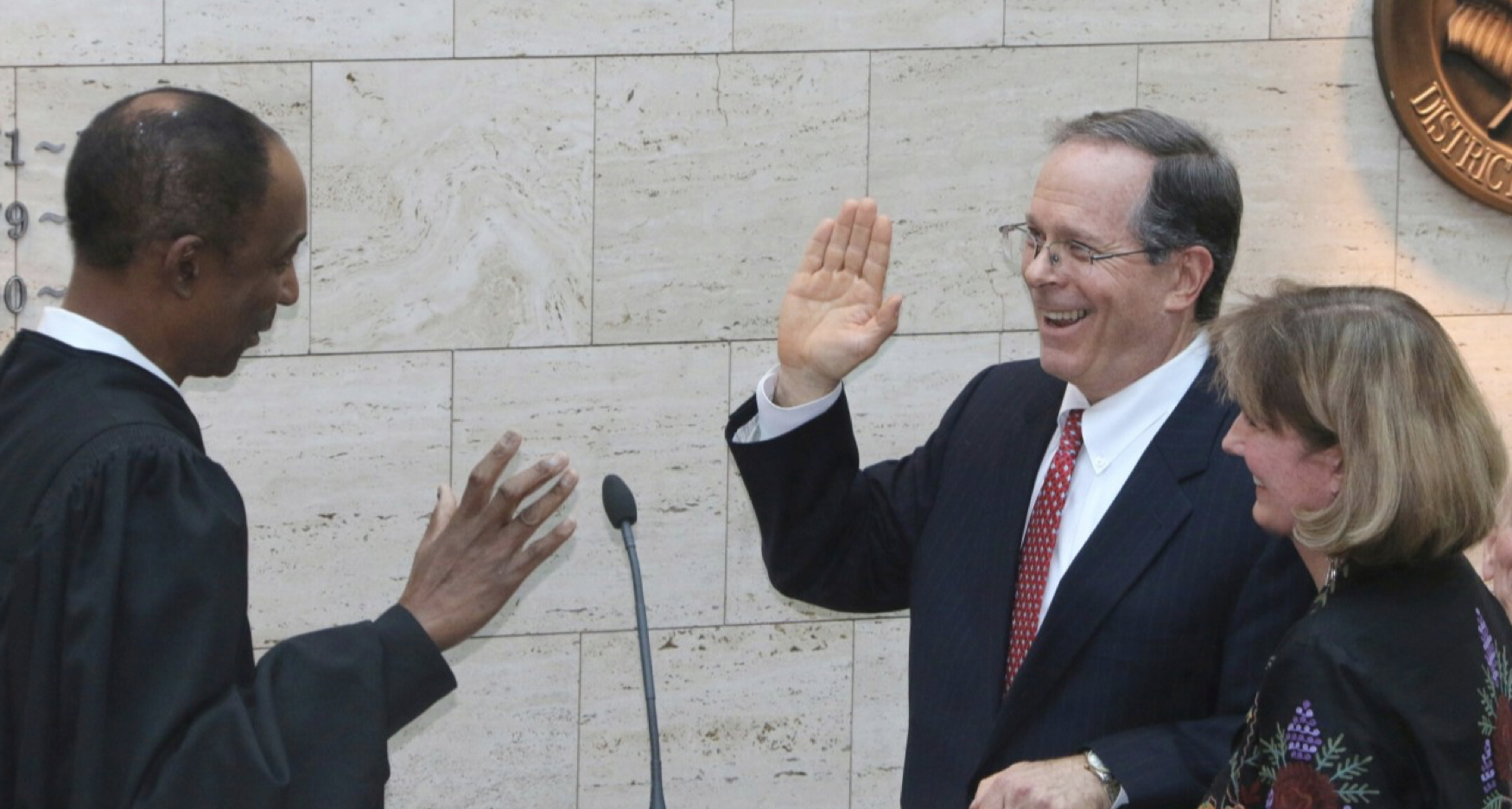 Farewell to Judge William Nooter
D.C. Superior Court Judge William W. Nooter has retired.
His last day on the bench was yesterday.
And because he is not converting to senior status and I will never appear in front of him again, I can write about him here without being accused of attempting to curry favor. I can speak from the heart.
Colleague Steve Logerfo organized a surprise farewell for him. The jury box and gallery in courtroom 302 – one of the largest courtrooms in the Moultrie building – were full of prosecutors, court staff, and defense attorneys ready to surprise him when he took the bench at the start of his last day. A number of people came into D.C. for the sole reason of being present. There were even more smiling and waving people online through Webex.
The judge arrived to a sustained standing ovation that seemed to go on forever.
He has always been one of my favorite judges on the bench. It should not have surprised me that so many other people felt the same.
***
Mani Golzari of Public Defender Service and I arrived in D.C. roughly the same time from Philadelphia where we had been colleagues at the PD's office there.
So amazed were we at the higher quality of the bench in D.C., we both felt as if we had died and gone to heaven.
Even here, Judge Nooter exceled.
He is among the judges who find the right balance between taking the time they need on each case, allowing the parties to be heard, while still moving the docket along.
He did it with a human face – kind and gentle. He was smart and thoughtful. He treated everyone with respect. He was humble.
***
According to his biography posted on the court's website, Judge Nooter was appointed to the bench by President Obama in 2015.
Prior to that, he worked as a trial attorney for the Office of the Attorney General and then for a private law firm, handling personal injury, professional liability, employment and insurance coverage issues. He was a magistrate judge from 2000 up until his elevation to associate judge in 2015, serving as the President Magistrate Judge from 2010 through 2013.
Judge Nooter was everything you would want a judge to be. We will miss him.