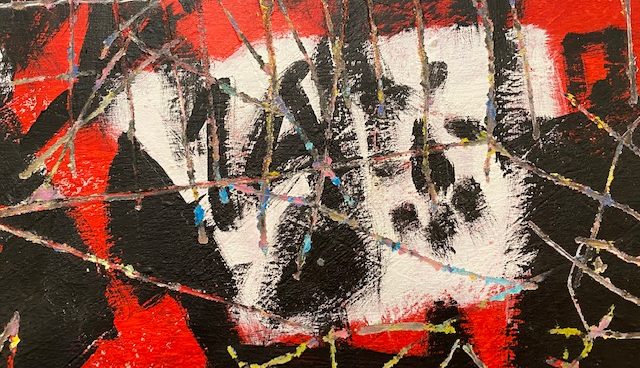 I don't want to be that guy
I have to be careful — as I grow more experienced and continue to age –that I don't turn into the stereotype of the cranky old criminal defense lawyer.
There was a private attorney in Philadelphia who fit what for me is the stereotype for a criminal defense lawyer: short, stout and pugnacious. He also had a bad toupee and a spray tan, all of which contributed to a certain dissonance: The color of his hair did not match his skin.
On the one hand, I admired his confidence: He walked into the courtroom as though he owned it, he had a familiarity with the court clerks, and he was not afraid to go toe-to-toe with a judge.
At the same time, his crankiness sometimes made him look foolish. I remember one time, for example, when he threw a temper tantrum in court and was then schooled by a young prosecutor who smiled patiently at him as if he were a petulant child and all but patted him on the head.
***
I was thinking of this yesterday after an email exchange with a young D.C. prosecutor.
She and I had worked together in completing the paperwork for a guilty plea. Unlike pre-pandemic days in which all of us – prosecutor, defense attorney, and defendant – would have signed the paperwork in person shortly before the hearing, the paperwork needed to be completed in advance.
This was a tremendous burden for my indigent client: She had to take off work from her minimum wage job to go down to the local Fedex office, print out my email, sign and scan the documents, and then email them all back to me.
Because of a minor typographical error, the court returned the paperwork to the prosecutor. When the prosecutor sent a corrected version to me, asking my client to sign it again, I balked.
The court can attach my client's signature to the document at the time of the plea, I responded. I then added gratuitously: Not everyone has access to a printer, scanner, WIFI, and computer.
Oh my goodness, I thought, when I saw her wounded response: Am I becoming like that guy in Philadelphia?
***
Like the crankster in Philadelphia, there is a certain dissonance to my appearance – in my case, between my experience and the way I look. This is the result of a mid-life career change: People assume I have been doing this longer than I have.
I remember ducking into one of the little rooms outside a courtroom at the Criminal Justice Center in Philadelphia with a young public defender and our client to convey a plea offer. The client kept looking to me for advice.
No, I would have to say. I am an intern. Mr. Smith is the lawyer here.
Short of a toupee and spray tan, I cannot do anything about the "looking old" part. And that is only going to get worse. But not the crankiness. That is up to me.