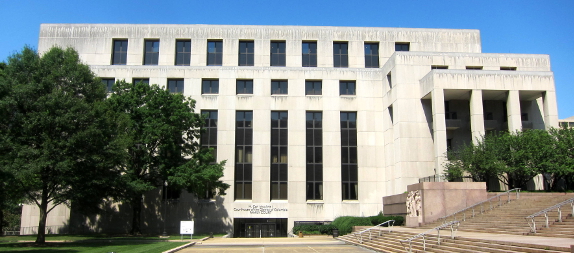 CPO hearings and some DV trials begin again
The Domestic Violence Division (DVD) of D.C. Superior Court has begun hearing civil protection order (CPO) cases again, effective November 9, 2020, after a long pause due to the Covid-19 pandemic.  In addition, trials in some domestic violence criminal cases are scheduled to begin again effective December 2, 2020.  Trials will be limited to misdemeanor charges for defendants who are detained.  
This is the effect of an order issued on November 5 by DVD Presiding Judge Maribeth Raffinan.
The DVD Clerk's Office continues to be available remotely by phone at 202-879-0157 and by email at domesticviolencemanagement@nulldcsc.gov.
By order of Chief Judge Anita Josey-Herring, all deadlines and time limits contained in statutes and court rules continue to be suspended, tolled or extended to January 15, 2021.
All judges and courtroom staff will continue to work remotely. Parties may continue to appear via videoconference or telephone unless ordered to appear in person.
Civil Protection Orders
Although the Domestic Violence Intake Centers will remain closed, people seeking protection orders can contact the D.C. Safe Crisis Response Team at 800-407-5048. The response team is available 24 hours a day, 7 days a week.
All existing CPOs shall expire either on the date listed on the order or on June 19, 2020, whichever is the later of the two dates, unless a motion to extend is filed.
Requests for Temporary Protection Orders (TPOs) will be heard in a remote courtroom.
Both petitioners and respondents may file motions through www.probono.net/dccourts.
Parties may also access DVD forms at http://www.dccourts.gov/services/forms. Completed forms should be emailed to domesticviolencemanagement@nulldcsc.gov.
Domestic Violence Criminal Cases
Parties in DVD criminal cases should continue to file electronically through CaseFileXpress.
DVD criminal courtrooms will continue to operate remotely (all parties participating by videoconference/phone) or partially remotely (with some parties – typically the judge and defendant – physically present). Whether witnesses can appear remotely will be decided on a case-by-base basis.
All hearings for defendants who are not detained will be pushed back to 2021.
DV arraignments and "lockup" bench warrant returns will continue to be heard in Courtroom C10. "Walk-in" bench warrant returns will be heard in Courtroom 118 on Wednesdays at 10:30 am or 2:00 pm or in Courtroom 112 from Monday through Friday prior to 1:00 pm.
Arraignments in criminal contempt cases will be heard Friday mornings in a remote DVD courtroom.