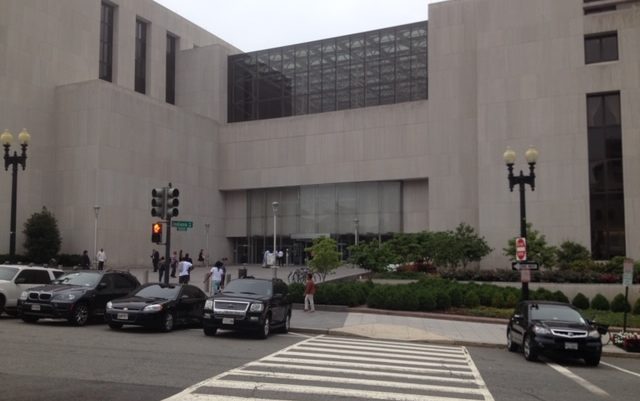 Remote sites now offered for D.C. court hearings
The Covid-19 pandemic has forever changed the way criminal matters will be heard in D.C. Superior Court. Even when things return to normal or close-to-normal, the court will continue to do things differently. After all, it never made sense to cram 50 lawyers, defendants, probation officers, and family members and friends into a small courtroom, all waiting for a 9:30 am hearing to begin.
Fewer cases will be scheduled on any given date, and the cases will be spread out over the day. You can also assume that – where possible –the court will continue to do some things remotely.
One of the major impediments to remote hearings has been the lack of access to computers and WIFI. As D.C. Court of Appeals Chief Judge Anna Blackburne-Rigsby put it: "We recognize that there is a digital divide, and while we as a community work to address it, clearly it still exists."
The court took a major step toward mitigating this problem with the announcement yesterday that it has arranged for computer and WIFI access at five locations throughout the city. The sites are offered at D.C. Superior Court's Balanced and Restorative Justice Centers at:
–1110 V Street, S.E.;
–118 Q Street, S.E.;
–1215 South Capitol Street, S.W.; and
–925 Rhode Island Avenue, N.E.
A fifth remote location can be found at the Franklin D. Reeves Municipal Center at 2000 14th Street in the 2nd floor Community Room.
Reservations to use one of the remote locations can be made by calling 202-879-1900 or emailing DCCourtsRemoteSites@nulldcsc.gov at least 24 hours before the scheduled time to reserve a computer station.
Masks or face coverings are required. People are also advised to bring the case number for the case and any hyperlinks provided by the court for the hearing; any documentation including possible evidence; and a pen and paper or other means for notetaking.