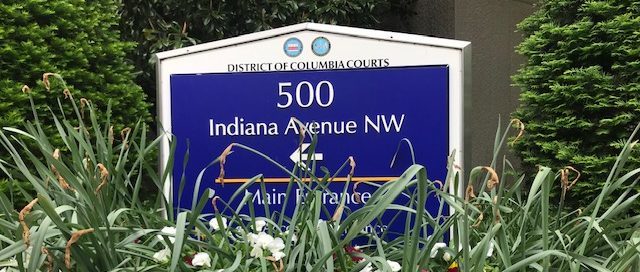 Paying D.C. court costs, fees and fines during Covid-19 pandemic
There are many instances in which a court case in D.C. Superior Court will result in the imposition of some type of fine or fee. The most common example would be the mandatory payment under the Victims of Violent Crime Compensation (VVCC) Act of 1981 associated with any criminal conviction in the District. In addition, many criminal convictions or diversion program result in the requirement of some type of restitution.
In the old days you would stop by the Finance Office on the fourth floor of D.C. Superior Court to make the payment. With the physical office now closed because of the Covid-19 pandemic, these payments can now be made either by mail or on-line. You can then check the online court docket system to ensure that the payment is reflected.
Making Payments by Mail
Defendants may now mail in payments for criminal cases to:
D.C. Superior Court
Criminal Finance Office
500 Indiana Avenue, NW, Suite 4003
Washington, DC 20001
The court does not accept "starter" checks. The check or money order should be made payable to "Clerk of D.C. Court" and should include the case number: e.g., 2020 XXX 000000. To request a receipt, you should include a self-addressed, stamped envelope with your payment.
Making Payments Online
In order to make an on-line payment, click here. Online payments are subject to a 4.5% transaction fee.
Confirmation of Payment
To confirm that your payment has been received and credited to the appropriate case, you can visit the D.C. Superior Court docket system at https://eaccess.dccourts.gov/eaccess/home.page.2.
Scroll down to where you see "New Challenge Image" and enter that. At the next screen, enter the case number (year_xxx_000000), making sure you enter all 6 digits for the number. Click on your case and then scroll down to the bottom.
Contact Information
For further information on making court payments, you can contact the D.C. Superior Court Criminal Finance Team at criminalfinance@nulldcsc.gov or at 202-879-1840.