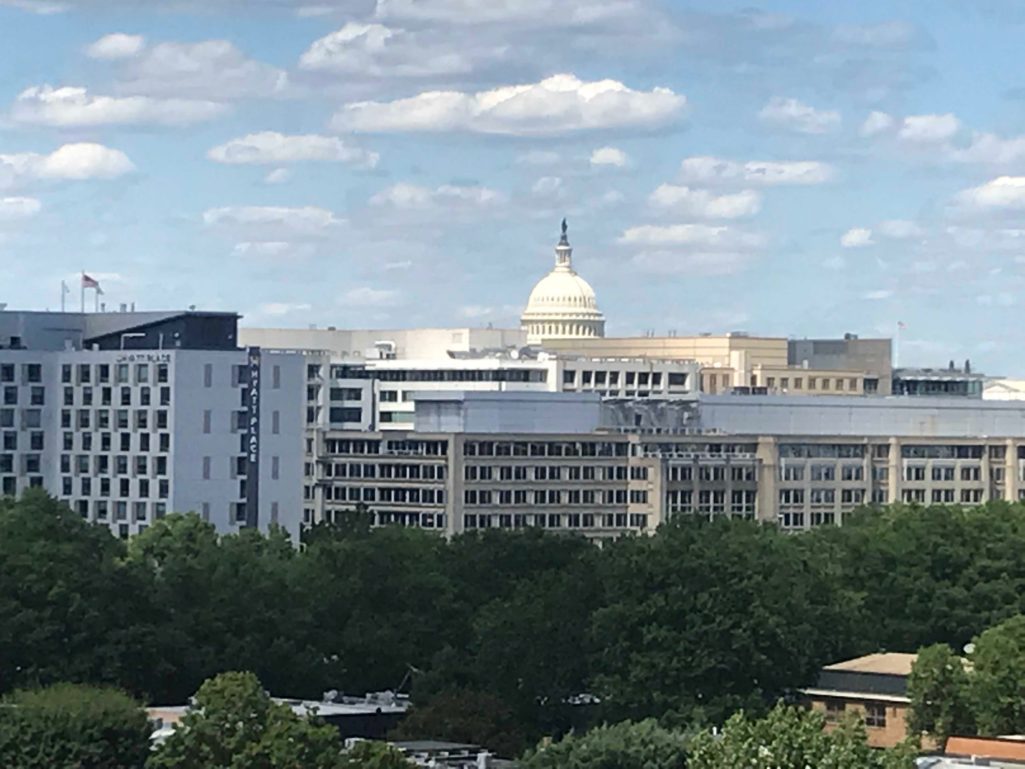 "This is great. We'll take it."
My wife and I have gone full circle. We started off our lives together in a small rental apartment in D.C. Three kids, four cities, six houses and a lifetime later, we are now back in a small rental apartment in D.C.
The first time we were on Capitol Hill. Now we are on the waterfront.
My wife has joined Motley Rice. She will be working on the opioids litigation out of their D.C. office.
I have been making the D.C.-Baltimore commute now for 6 years. Although it is typically a one-and-a-half hour drive there during rush hour and an hour back, I am pretty chill about it. I use Waze, and I know the traffic patterns so I don't stress. I listen to NPR, Pandora, podcasts, books on tape.
But it doesn't make sense for two of us to commute. There is nothing holding us to Baltimore anymore. We will put our house on the market.
My wife does not mess around. One week she accepts the job. The next week we decide to move. The week after that we are in our new place. It is a small but cute apartment, with wall to wall windows. On one side we see water. On the other we see the monuments.
My wife always likes the very first place she sees. Every apartment we have ever rented, we have ultimately opted for the very first one we visited. My wife walks into the place: This is great, she says. We will take it.
I know this about her. So I select the first place we visit strategically.
No, no, no, I say each time. We can't rent the first place we visit. Without fail, we do. We dutifully visit the other places on our list only to decide that the first place we visited was in fact the best place.
This time is no exception. After touring the place on the waterfront, we cancel our appointment to see an apartment on Massachusetts Avenue. My wife doesn't like the neighborhood. And the place we visit near Eastern Market – our old neighborhood — does not have the view.
Both of us walk to work. Our car hasn't left the garage since we moved in a week ago. I am not sure what I will do with all of my free time.