You Can't Plead Guilty Without Admitting Guilt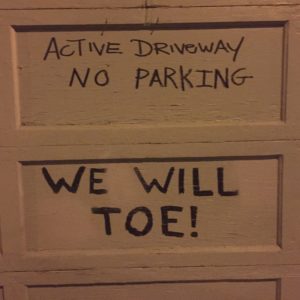 I am watching a guilty plea from the gallery. The prosecutor reads out the alleged facts from the police report, and the defendant says, yes, that is what happened. The colloquy continues. The defendant then tells the judge that she is not actually guilty. The only reason she is taking the government's deal is because her lawyer made her. And, she adds, she just wants to put this behind her.
Nobody should ever plead guilty to something he or she didn't do. This is the first thing we tell clients before even discussing an offer extended by the government. And I know the defense lawyer standing next this woman. He laid out her options. But he never pressured her into anything.
The woman might think the judge will be more lenient on her if he thinks that she is actually innocent. But that is not the way these things work. You either take the agreement. Or you take it to trial. You cannot have the benefits of a plea agreement without accepting responsibility. And once you have sworn under oath that you committed the offense, to tell the judge that you didn't is to admit that, one way or the other, you have just committed perjury. This is not great if the case goes to trial. It is worse if you need to take the stand. And it doesn't do much for the guilty plea.
The defendant wants to continue but now the judge tells her to be quiet: You need to speak with your lawyer.
Nobody likes to be shushed. And people don't want to speak with their lawyer. They want to make their case directly to the judge. They are convinced that the judge will dismiss the case just as soon as the judge becomes aware of the injustice of it all. But again, that is not the way these things work.
The judge puts on the husher, and the lawyer leans in to speak with his client. But we in the gallery can still hear her. After all, she is not really speaking to her lawyer. Her words are still intended for the judge.
The lawyer asks for a pass.