Second Fiddle at a Jury Trial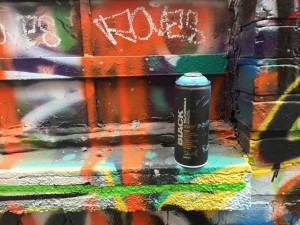 It is not easy sitting second-chair at a trial when you are used to running the show yourself.
Recently appointed as a provisional member of the panel to represent indigent criminal defendants in D.C., I need to second-chair two jury trials before I can be considered for inclusion on the full panel. So I go to the lawyers I most respect to offer my services. I want to punch the ticket. I also hope to learn something.
Noah Clements brings me in on a felony PCP case. This is the ideal situation for me. Clements is a friend and colleague, someone with whom I often exchange trial strategies and tips. Clements is humble in a way every lawyer should be: He knows that there is always so much more to learn. He is also the person who teaches the D.C. Superior Court training course on challenging expert testimony in a drug test. In this particular case, the court has already held three evidentiary hearings on his demands for additional discovery. The government has been fighting him every step of the way.
Tall and white-haired, Clements looks like a lawyer. He is also very good with the client. He is patient and relaxed. He explains himself without being condescending and, although he is firm when he needs to be, he listens to the client. He clearly understands his role as agent and advocate.
That said, it is still an awkward situation. I think back to my days as a middle-aged intern at the public defender's office in Philadelphia. Whenever I joined an inevitably younger-looking PD in the ante-room outside the courtroom to convey an offer to a client, the client would often look to me – the distinguished older looking man – for advice. "Go with what your lawyer is recommending," I would say, trying to shift the attention back to my colleague. "He knows what he is doing."
This is not a problem with Clements. And the client is fine with me joining the legal team. Still, it is difficult to sit at the counsel table during the suppression hearing without an ability to affect the outcome. My intern days are over. I have gotten used to being in charge.
The client passes numerous notes to Clements during the officer's testimony, and I don't want to serve as a further distraction. Besides, Clements has things well in hand. The judge takes a recess to consider a couple of points of law, and, although it is a close call, he ultimately rules against us.
The suppression motion lost, our client agrees to a stipulated trial and is found guilty without a jury trial. Clements is sorry I will not get to punch my ticket this go-round, and he promises to bring me in on his next jury trial. Clements is a gentleman. I will hold him to that commitment.