D.C. Panel of Court-Appointed Lawyers for Juveniles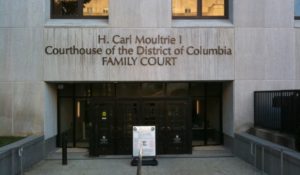 The 2015 list of lawyers eligible to accept court appointments in juvenile cases is now out. Chief Judge Lee F. Satterfield issued the order approving the list on October 23. The list will be good for the next 4 years. At that time, the panel will again be re-constituted.
The Family Court Panels Oversight Committee received 220 applications for one or more of the seven Family Court Panels. As for the Juvenile Panel, it recommended 52 attorneys, with 17 of these attorneys included in a "provisional" capacity. This is a reduction from the 54 attorneys previously appointed to the Panel. Two prior panel members – Martin Killingham and Gwenette Sales — chose not to reapply. Fifteen were removed. And fifteen new attorneys were added.
Here is the new list (* = provisional):
Khadijah Ali*
Megan Delaney Allburn*
Larry Banks Blackwood
Bryan Bookhard
Bryan Brown
Sabine Browne
Joel R. Davidson
Martha Louise Dickey*
Lauren Dollar*
Gene R. Donney*
Claire Donahue
Charles Feezor*
Eduardo Raul Ferrer
Jack Gilmore
Kimberly Glassman*
Christopher J. Gowen
Felisha Hardy
Geoffrey Oscar Harris
Kristin Nicole Henning
Aminata Fulani Nefetari Ipyana
Gary Phillips Jacobs
Stanley Jamison Koehler
Robert Michael LaBelle
Francis T. Lacey
Elizabeth Lawrence
Thomas Edwin Lester
Whitney Trevelyn Louchheim
Thomas Patrick Lydon
Karen Malovrh*
Adriane Marblestein-Deare
Howard S. Margulies
Coury Mascagni*
William Mount
Madhavan K. Nair
Chiemeka Opaigbeogu
Lisa H. Orlow
Lucy Vera Osakwe
Derrick Page
Troy Poole*
Ravi Regunathan
Jennifer Ann Renton*
Ralph Robinson*
Seth Lee Schrager
Phillip Skillman
Penelope Spain
Shetal V. Sutaria*
Julie Marie Swaney*
Lydia Wade*
Charles Wall
Eric Williams
Wanda Denise Williams
Ronald G. Woodman*