Koonce v. D.C.: Stationhouse Videos in DUI/OWI Cases Are Discoverable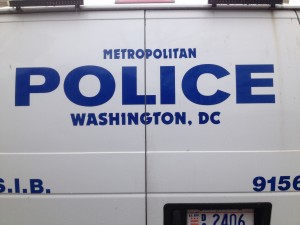 And sometimes the D.C. Court of Appeals gets it just right.
For years, the Office of the Attorney General in D.C. has argued that stationhouse videos of suspects in DUI/DWI cases are not "discoverable"; that is, that they do not need to be preserved and turned over to the defense under D.C. Superior Court Rule of Criminal Procedure 16. Although D.C. trial courts have generally agreed, that was before the Court of Appeal's recent opinion in Terrence Melvin Koonce v. District of Columbia, 111 A.3d 1009 (D.C. 2015).
Terrence Koonce was arrested in November 2012 after he was involved in two multi-car accidents in the District. Police officers testified that he appeared to be intoxicated at the time they arrived at the scene. Koonce refused to submit to field sobriety tests and a urine sample. Officers also testified to Koonce's behavior at the station, behavior that was captured by fixed surveillance cameras located through the police district building. A key part of Koonce's defense was the argument that the government had failed to preserve the stationhouse videos along with a vodka bottle that had been recovered from the defendant's car.
Although the Court of Appeals ultimately confirmed Koonce's conviction, it held that the government's failure to preserve and produce the requested evidence constituted a discovery violation. Specifically, it held that:
[w]ith respect to videos of DUI/OWI arrestees, …a determination of their potential as discoverable evidence is fairly straightforward. District of Columbia law creates a presumption of intoxiction if a properly informed arrestee refuses to submit to testing. The law expressly provides that evidence of a defendant's refusal to submit samples for chemical testing may be presented to the jury. It is, therefore, to be expected that such evidence will be presented as part of the government's case, as occurred at appellant's trial. Moreover, it is also customary in DUI/OWI cases for the government to present the testimony of officers and other witnesses about their observations of the defendant's appearance, speech, and actions as a basis from which to infer intoxication and impairment. Therefore, in the statutory and evidentiary context of DUI/OWI prosecutions, it takes a small, logical step to conclude that video that captures a suspect's appearance, speech or actions soon after arrest and that records when the suspect is being informed of his rights under the statute and asked to submit to testing will be material to the defense and must be preserved for disclosure. (Internal citations omitted.)
The court directed the government to "establish procedures and practices to preserve such evidence." It held that now that "the government is on notice of its obligations with respect to foreseeably discoverable iterms of evidence in DUI/OWI cases that are likely to be in its possession," the government can no longer claim "lack of willfulness" as a defense to sanctions for failure to preserve such evidence.