Teneyck v. U.S.: What is Significant Bodily Injury Under the Felony Assault Statute?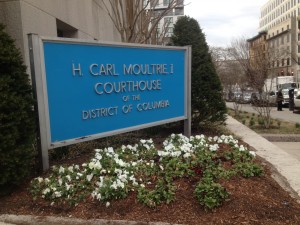 The D.C. Court of Appeals has issued a number of opinions over the last couple of years in which it has refined the definition of "significant bodily injury" under D.C.'s felony assault statute.
In Nero v. United States, for example, the court found that a bodily injury was significant when a bullet passed through the complainant's bicep, causing "obvious pain and bleeding" from a wound an expert witness characterized as potentially life-threatening without treatment. 73 A.3d 153 (D.C. 2013). Also satisfying the standard was the case in which the complainant was kicked in the head, her head hit a metal gate, and her ear "burst open," requiring four to six stitches and leaving a scar. In re R.S., 6 A.3d 854 (D.C. 2010).
By contrast, the Court of Appeals has held that the bodily injury was not significant when a bullet merely grazed the complainant and the complainant did not even realize at first that he had been injured and when a physician testified that, without medical attention, "probably not much would have happened." Nero, 73 A.3d at 159. Likewise, the injury was also insufficient when a woman who was hit during a robbery had a swollen face and fingers and a "sore" head that was "very tender to the touch." Quintanilla v. United States, 62 A.3d 1261 (D.C. 2013). Even though one of the woman's fingers was "almost unusable for about two months" and "in a lot of pain," the court noted that these injuries required nothing more than "everyday remedies" such as ice and aspirin.
And now there the Court Appeal's latest opinion to address "significant bodily injury" in Reginald Teneyck v. United States, 112 A.3d 906 (D.C. 2015).
The complainant in Teneyck cut his hand on broken glass while scuffling with the defendant. The complainant was taken by ambulance to the hospital where a doctor tool xrays and a sonogram to locate any shards of glass in his hand. The doctor removed one piece of glass by making an incision in the complainant's finger. The complainant received no sutures and was not hospitalized. A doctor gave him pain medication which he took for a couple of days. The complainant testified that at the time of trial, three months after the incident, he thought he might still have a piece of glass in his finger.
Significant bodily injury, the Court of Appeals held, requires either "hospitalization or immediate medical attention" to prevent "prevent long-term physical damage and other potentially permanent injuries" or "severe pain." Just because medical attention is sought does not mean that medical attention was needed. Hospitalization requires more than being admitted for outpatient care. "An injury is not 'significant,'" the court held, "when it can be treated with first-aid remedies such as 'ice packs, bandages, and self-administered over-the-counter medications.'"
In this case, there was no evidence that the complainant could not have safely removed the glass himself by using tweezers or another self-administered remedy. Nor was there evidence that the injury, if left untreated, might have caused "long-term damage" or "severe pain."