Court-Appointed Lawyers Who Are Too Busy Should Lighten Their Case Load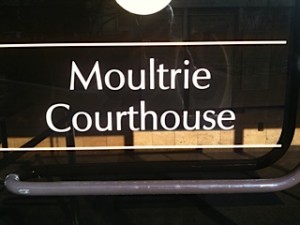 I will not take cases away from the Public Defender Service. How can I take someone's money when that person is already getting top-notch legal representation for free? I am trying to make a living. But I also have to live with myself.
The other day, for example, I got a call from someone seeking to appeal a recent conviction. This is good; I have been trying to expand my practice before the D.C. Court of Appeals. But then I found out that the person had been represented at trial by PDS. Stick with PDS, I told the person. They have the resources. And their appellate unit has some of the best legal minds in the city.
Alas, I can't say the same thing about some of the court-appointed lawyers practicing in D.C. Superior Court. Many of these lawyers are first-rate: smart, committed and creative in their defense of the city's indigent. Many are also my friends. But there are still exceptions, even after the panel was completely re-vamped – and winnowed down – last year.
My favorite story is the one in which I had to introduce my co-counsel to his client on the day of trial. I am looking for my client, the lawyer told me. He is the guy sitting next to you, I replied. But the complaint I hear most often is that the lawyer doesn't return phone calls.
This seems pretty basic to me. You return every call right away – and you do this without the put-upon promise on your voice message that you will do it at your "earliest convenience." If you can't do this, you need to start limiting your case load. If you can't do this, you deserve to lose the client to a lawyer who will return the phone call.
You should also return phone calls from your colleagues, particularly when the call concerns a current or former client. Thankfully, when it comes to appeals, the clerk's office of the D.C. Court of Appeals is now ordering trial counsel to transfer the trial file to the appellate lawyer. Maybe this will make a difference. Because right now it often doesn't get done. And I understand just how the client feels when it is now my calls that are going unanswered.
I had the pleasure the other day of serving as co-counsel with Jon Norris, who for me represents the gold standard in criminal defense in D.C. Although our clients had been charged with minor misdemeanors, he treated the case as if the client had just paid him a fortune to represent the client in a major felony case. This is service. This is the model we should all aspire to.