On the Criminal Defense Attorney Who "Knows" all the Prosecutors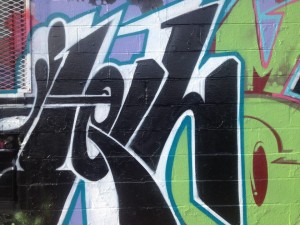 "I can get you a good deal because I know all the prosecutors."
This is what one of my competitors says to a potential client. I know this because the client tells me. She wants to know if I can get the same results for her.
There are three things wrong with this statement.
First, by suggesting prosecutors will offer better deals to their friends in the defense community, it brings the system into disrepute. It might also violate D.C. Rule of Professional Conduct 8.4(e) which makes it professional misconduct to "[s]tate or imply an ability to influence improperly a government agency or official."
Second, and more practically, the statement ignores the reality of a large and fluid prosecutor's office such as the U.S. Attorney's Office in D.C. When I was a public defender in Philadelphia, 18 out of the 20 prosecutors starting out at the same time as I was had gone to law school with me. We went through the same rotations at the same time, appearing against each other again and again. So, yes, we got to know each other pretty damn well.
It was the same thing when I practiced in Virginia. Every case I ever tried in Prince William County, for example, was against the very same prosecutor – the now infamous Claiborne Richardson.
But it is different in D.C. where prosecutors rotate so quickly – from misdemeanors to felonies, from D.C. Superior Court to U.S. District Court, from the trial division to appeals. Almost every case I have ever had in adult court (and there have been many) has been against a different prosecutor.
Finally, the statement seems to assume that, even if the defense attorney did in fact know all the prosecutors, the client would want someone who is buddy-buddy with the same group of people trying to put her behind bars. Mark Bennett has written about this extensively. Most recently, there was this:
The lawyer who intimates that his relationship with the prosecutor will get a better result should, like the lawyer who intimates that he can bribe the judge, be avoided at all costs. As I've noted before, when the lawyer's long-term relationship with the prosecutor is placed in tension with her short-term relationship with the client, it is not the former that will suffer.
Bennett concludes:
We all have insider connections. We all have friends in the DA's Office and on the bench. The lawyer who is marketing himself based on those connections has got nothing real to sell.