My Client Is Going Home Today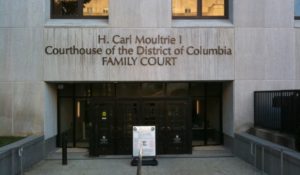 My client – a juvenile — is going home today.
I am working with one of my favorite prosecutors on the case. Although hard-line, she is straightforward and ethical. There is no hiding-the-ball with her. She has a light touch. She also has a good sense of humor.
The prosecutor waits until I have checked in with the clerk. Then she delivers the good news: "If your client is here," she tells me, "we will dismiss the charges."
The prosecutor could have waited until the morning of trial to withdraw the charges, making me do all sorts of work for a trial that was never to be. Or she could have tried to talk me into taking a last minute plea deal. Two weeks out from trial, she dismisses the charges at a status hearing instead.
The prosecutor won't tell me why the government has decided to dismiss the case. She sighs instead and tells me she views this type of thing as if we have all failed my client. She glances again at the jacket in front of her and frowns. "And a runner, too," she adds. "Great. She really could have used our help."
You have to avoid becoming co-opted by the system. This is what they told us during training for the juvenile CJA panel. I had done some juvenile work in Philadelphia, and I couldn't imagine at the time they told us this how this would ever be possible. But I have been doing juvenile work in D.C. for a while now. Believe it or not, the system really does work for some of the children.
My client is elated with the news. This is the angry little girl who decided from the backseat of my investigator's SUV that she was mad at us and wasn't going to talk to us for a while. So Wayne and I talked to each other instead. We like to do that anyway. We had everything figured out by the time we got back to the shelter house. If there were a meaning to life, we would have figured that out too.
I walk out into the hallway with my client after the case is dismissed but she is already skipping down the hallway, heading toward the exit. We tell people to skedaddle the moment charges are dropped but this is ridiculous. I had no idea she could smile. We don't often see our clients that happy.
My client sees some friends further down the hallway and calls out to them. She does not look behind her. She does not see the door – just ahead – that will take her from view.
Note: The people described on this blog, while often based on composites, are fictional.
More like this: