With Significant Drop in Crime, D.C. Reduces Size of CJA Panel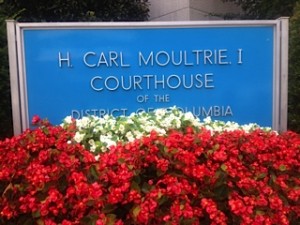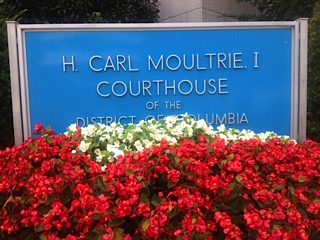 The list is finally out.
D.C. Superior Court Judge Robert Morin announced last fall that the panel of attorneys who are approved to represent indigent criminal defendants would be reconstituted. Everyone was required to re-apply. And, with the number of criminal cases down 25% since 2008, Judge Morin warned that there would be major cuts.
Sure enough, in a report to Chief Judge Lee Satterfield that was made public yesterday, the Criminal Justice Act (CJA) Panel Implementation Committee recommended a list of 200 attorneys for the full panel and an additional 17 lawyers as "provisional members." This is down from 309 attorneys who were on the panel last fall. Wrote the Committee:
Over the past few years . . . , while the number of attorneys on the Panel has remained relatively constant, or increased to some extent, there has been a steady decrease in the number of criminal cases filed. . . In addition, as a result of the Community Court Expansion Program in 2010 many more misdemeanor cases are eligible for diversion, reducing the need for attorney time for those cases. Because of these and other reasons, on any given day, a significant number of Panel attorneys do not receive any appointments, even though they are available to serve, or receive an insufficient number of cases. In the Committee's view, it is optimal that there be a balance to ensure both that there are enough Panel members available to meet the Court's need for highly competent counsel for all defendants, and that there are a sufficient number of cases for each attorney in order to make efficient use of an attorney's time.
Here is the list of attorneys that Chief Judge Satterfield approved yesterday:
Full Panel Member
Sabitiju Abou
Atiq R. Ahmed
David H. Akulian
Khadijah R. Ali
Charles R. Allen
Elita C. Amato
Andrea Antonelli
Colleen S. Archer
Kenneth Auerbach
Mitchell Baer
Todd S. Baldwin
Betty M. Ballester
Gregg D. Baron
Donna Beasley
Joseph J. Bernard
Thecla Bethel
Abraham Blitzer
Samuel A. Bogash
Ferris R. Bond
Bryan T. Bookhard
Susan E. Borecki
Dennis R. Braddock
Stephen F. Brennwald
Bryan W. Brown
Michael P. Bruckheim
Sharon L. Burka
Charles Burnham
Anthony Cade
Joseph P. Caleb
Cory L. Carlyle
John J. Carney
Veta M. Carney
Damon Catacalos
Jason Clark
Noah Clements
Cary Clennon
Brett E. Cohen
James D. Colt
Jennifer Connor
Bruce M. Cooper
Peter A. Cooper
Gregory Copeland
Gregory A. Cotter
Bernard F. Crane
Patricia Ann Cresta-Savage
David Cumberbatch
Daniel Daly
Frances M. D'Antuono
Joel R. Davidson
Daniel K. Dorsey
April L. Downs
John Duru
Colin Dunham
Donald L. Dworsky
Susan D. Ellis
Thomas D. Engle
Henry A. Escoto
Ferguson Evans
Oluwole O. Falodun
Sean J. Farrelly
Robert P. Feeney
Gretchen Franklin
David L. Frecker
Cherlyn Freeman-Watkins
Edward Gain
Gregory W. Gardner
Grey A. Gardner
Richard K. Gilbert
Mark Goldstone
Christopher Gowen
Russell J. Hairston
Kiumars Hakimzadeh
Marie E. Haldane
Brandi J. Harden
Daniel J. Harn
John T. Harvey
Shawn A. Heller
Gloria D. Henderson
Matthew R. Hertz
Thomas T. Heslep
Grandison E. Hill
Richard E. Holliday
Veronice A. Holt
Linda M. Houston
Adam R. Hunter
Aminata Ipyana
Kevin D. Irving
Frederick D. Iverson
Tammy S. Jacques
Carlotta P. Jarvis
Chantal Jean-Baptiste
Theresa Y. Jenkins
Stephanie L. Johnson
Stuart Johnson
Dorsey G. Jones
Joseph Jorgens
Edward D. Joseph
Quo Mieko S. Judkins
Louis Kamara
Cynthia Katkish
Thomas Key
M. Azhar Khan
Tony Khater
Steven R. Kiersch
Marnitta L. King
Teresa G. Kleiman
Sara E. Kopecki
Isaac K. Kunnirickal
Geralyn R. Lawrence
Thomas E. Lester
Richard Lewis
Shai A. Littlejohn
John L. Machado
T. Gail Maddox-Levine
Shridevi Madhure
Lloyd A. Malech
James T. Maloney
Randy E. McDonald
Howard X. McEachern
Kyle A. McGonigal
Kristin L. McGough
Rufus William McKinney, Jr.
Cedric D. Miller
Karen L. Minor
Joseph A. Molina
Craig N. Moore
Kevin Louis Mosley
Charles P. Murdter
Jay P. Mykytiuk
Sean B. Murphy
Kelli Neptune
Patricia Newton
Lauckland A. Nicholas
Archie M. Nichols
Adgie O'Bryant, Jr.
Chidi A. Ogolo
Justin A. Okezie
Kevin Oliver
Chiemeka C. Opaigbeogu
June Perrone
Kimberly J. Phillips
Heather Pinckney
Steven G. Polin
Clarence K. Powell
Aaron E. Price
Elliott Queen
Daniel W. Quillin
Angela T. Ramsay
Chantaye Redmond-Reid
Janai C. Reed
Ravi Regunathan
David Richter
Stephen W. Riddell
Matthew C. Rist
Kevin C. Robertson
Ralph D. Robinson
Mark M. Rollins
Martin W. Rosendorf
Stephen O. Russell
James Rudasill
John Sample
Lisbeth Sapirstein
Anna B. Scanlon
Seth L. Schraeger
Corinne Schultz
Errin R. Scialpi
Joseph A. Scrofano
Miguel A. Serrano
Heather Shaner
Gilda L. Sherrod-Ali
David A. Sidbury
Paul A. Signet
Joanne D. Slaight
Anthony E. Smith
Jerry R. Smith
Lee A. Smith
Alan S. Solomon
Patrice A. Sulton
Van Teasley
Alvin H. Thomas
Everald F. Thompson
Reginald M. Towe
Courtney M. Vaughn
David Vega
Charles M. Wall
Anne Keith Walton
Sharon M. Weathers
Carrie A. Weletz
Elizabeth J. Weller
Ian A. Williams
James Williams
Kanita Williams
Larry D. Williams
McGennis Williams
Jonathan P. Willmott
Winston Yallery-Arthur
Bruce I. Yamashita
Lola M. Ziadie
Jonathan Zucker
Provisional Members
Margaret M. Cassidy
Jack Gilmore
Paolo A. Gnocchi
Richard Goemann
Richard P. Goldberg
Joseph E. McCoy
Caleb C. Medearis
Christopher J. Mutimer
Steven J. Ogilvie
Matthew J. Peed
Christine R. Pembroke
Kelsey D. Phipps
Rupa Puttagunta
Donna L. Scott
Gemma M. Stevens
Jacqueline R. Williams
Nicole D. Zahara