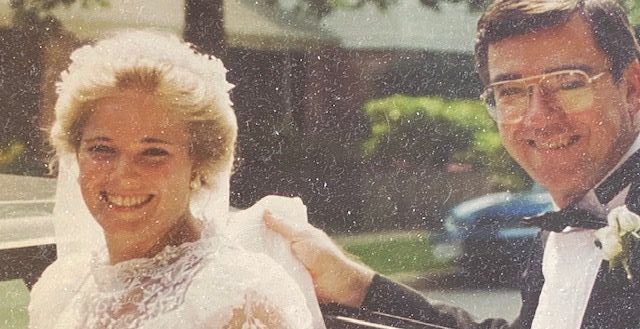 "A Military Brat With Daddy Issues"
There are people in this world, it turns out, who don't like my wife. It is not surprising that, along with the fans, her high-profile public interest and human rights cases have also attracted her share of detractors. When you sue a major U.S. company for illegally dumping its waste in a developing country, people will assume you are anti-big business. When you sue government contractors for torturing Iraqis at Abu Ghraib or for shooting defenseless Iraqi civilians at Nisoor Square, people will claim that you are unpatriotic or that you support terrorism. And when you take on the military to reform its policies with respect to rape within the ranks, some people will assume that you are an anti-military peacenik. It is like saying I support robbery or theft or assault or drunk driving because I represent people who are charged with those offenses.
Susan doesn't follow her own press – she is afraid it will distract her from her true purpose – and when I do point out a criticism to her, she usually just laughs. She is much more forgiving of people than I am. I myself am notoriously thin-skinned and, compensating for her magnanimity, I make it my calling to bristle at every barb directed at her.
Surprisingly enough, of all the criticism directed at her, the one that really left me scratching my head was a random comment posted a while back on some Internet site: "She sounds to me," the commenter said, "like a military brat with daddy issues."
This is my response to that comment.
Susan was in fact a military brat. Born at a U.S. base in Wurzberg, West Germany, she and her two sisters grew up on military installations in Oklahoma and Kansas before her father retired in the 1970's and moved the family to Northern Virginia. So she knows a little something about the culture in the military, both the good and the bad. "Colonel Burke's Quarters" is how she and her sisters were directed to answer the phone and, when one of them was late in returning a book to the library, the base's commanding officer was called to set things straight.
Susan's father joined the Army after graduating from Harvard in the late 1950's (it is only in the military that graduating from an Ivy League school – as opposed to one of the military academies — can be viewed as a liability). He served a tour in Vietnam as an assistant to General Westmoreland and another tour in Korea. He also served as a U.S. military advisor to the Danish government. But what has always made the greatest impression on me was a tattered old newspaper article from the Rhein-Meckar-Zeitung I once saw in a family scrapbook.
As a young captain in the early 1960's, Susan's father oversaw the installation of a Nike battery in Hardheim, West Germany. The article, dated May 28, 1962 and entitled "Day of the Opening Door in Hardheim and Hoefingen," was reminiscent of the pre-Vietnam, pre-Abu Ghraib days in which American soldiers were viewed only as heroes. The article included a photograph of Susan's father receiving a gift from Burgermeister Schmider during a "harmonious evening" at the "Festhalle." It extolled the "heartfelt friendship" between the young American captain and the people of the two German villages.
At the same time, if this gentle, educated and humble man of very few words was once a soldier, he has also been a husband, father, grandfather, mentor, engineer, lawyer, photographer, craftsman, hiker, woodsman, sailor, student, traveler, and Redskins' fan. To pigeon-hole him as a military man and to suggest that Susan's life's work has been nothing more than a reaction to her childhood as a "military brat with daddy issues" is to do a tremendous disservice to both of them.
More like this: