Keeping Score in Room 113
by Jamison Koehler on May 24, 2015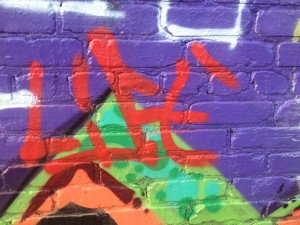 If ever I fancied the notion of becoming a judge, I changed my mind after spending another day in domestic violence court last week.
The judge in Room 113 of D.C. Superior Court – where civil protection orders are handled – is two things that I am not. First, she is very smart. This is the second case I have tried in front of her. She does not miss a thing. When a trial is broken up, as it often must be, she can recall material facts from a couple of weeks ago. Second, she is very patient. With cranky, scared, and confused litigants before her all day long, she treats everyone with respect.
Lawyers spend most of the time we are in the room waiting for our case to be called. This means that we have lots of time to collect our thoughts followed by only brief periods in which we are on. The judge, by contrast, is always on. In cases in which the parties are not represented by counsel, she must also act as both prosecutor and defense attorney.
One of the things I like about this type of case is that, as a defense attorney, you always have lots of material to work with. In a stranger-on-stranger assault or robbery, you may be dealing with a single issue: the identity of the perpetrator, for example. By contrast, there is always back story in a domestic case. This means that, as a defense attorney, you will always have something on the petitioner. Because nobody is perfect. And domestic partners have long memories. They tend to keep score. The problem for the judge in Room 113 is that this back story – all of this anger and angst — finds its way into the proceedings.
The judge came over recently from the criminal defense calendar. I can't help wondering how she likes her new assignment.
More like this:
And Sometimes You Get Outlawyered