Bronx Prosecutor Castigated for Withholding Exculpatory Evidence
by Jamison Koehler on April 8, 2014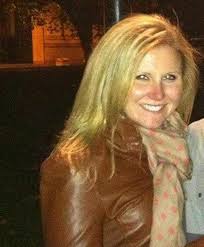 According to the New York Daily News, a prosecutor in the Bronx failed to turn over exculpatory information to the defense in a rape case. The evidence in question was an initial statement by the accuser that the sex had been consensual. The statement was not disclosed until after the defendant sat in jail for 8 months awaiting trial. Then, before closing arguments after a two week trial, one of the prosecutor's supervisors informed the judge about "a note on the case file referring to this contradictory testimony."
According to the U.S. Supreme Court in Brady v. Maryland, the failure to turn over exculpatory evidence that is in the government's possession violates the defendant's constitutional right to due process. Statutory discovery rules and rules of professional ethics would also require this information to be turned over. In D.C., for example, Rule 3.8(e) of the D.C. Rules of Professional Responsibility requires the prosecutor to disclose to the defense "any evidence or information that the prosecutor knows or reasonably should know tends to negate the guilt of the accused or to mitigate the offense."
There is no question in this case that the information should have been turned over. Nor is there any question that the judge's decision to bar the prosecutor from his courtroom was an appropriate one, assuming the judge also notified appropriate bar authorities. As the judge told the prosecutor: "The excuse you offer, passing the file back and forth, no one looking and no one knowing what anything is, saddens me on one level and makes me sick on another. You are going to leave this room, and you're never going to come back."
The question instead is how often these violations occur that are never discovered? How many people are sitting behind bars today because of violations that never happened to come to light?
The problem is that, without "open file" discovery requirements in most jurisdictions, there is really no way for defense counsel or the court to police it. When we do find out about it, it is usually the result of happenstance: Maybe it is the defense counsel who inadvertently stumbles upon a piece of evidence – often after trial – that suggests that the prosecutor was sitting on something that should be have turned over. Or, as in this case, maybe it is a second prosecutor who, arriving late at the scene, decides to correct the errors of a colleague.
Let's face it: Prosecutors are often overworked, misinformed, improperly motivated and trained, and sometimes just plain malicious. As Scott Greenfield puts it over at Simple Justice:
new prosecutors want desperately to win at trial, and pore over every detail, every word, in preparation. They want to make their bones. They want to show their fellow prosecutors that they have the right stuff. They do not want to lose, and they don't neglect to read the police reports. Every single one of them. I call bullshit.
Nor should we have to rely on happenstance to discover the violations that will inevitably occur. Instead, what we really need is an across-the-board and mandatory "open file" discovery requirement in every jurisdiction. If the Supreme Court recognized in Brady a constitutionally protected right to this information, legislatures through this country should provide a mechanism for assuring access to this information. Take the decision out of the hands of the individual prosecutor. Get rid of the shell game. Open the file to the defense attorney and make him or her do the work. Let the defense attorney decide what is relevant or material to the case, and if the defense attorney fails to recognize the significance of materials that are in the file, that is on him or her.
H/T Everett Bartlett