LexisNexis Would Have Me Commit Malpractice.
by Jamison Koehler on October 18, 2013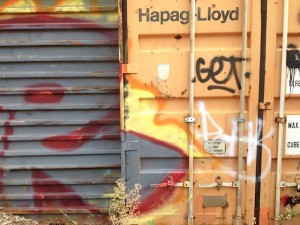 I am working on a petition to seal a criminal record.
I know that the statutory language was recently amended so I check first with my hardcopy version of the code – put out by LexisNexis — to make sure that I have the language right. (As an old school guy, I prefer something I can mark up and feel.) Although the new legislation took effect last June and my codebook is dated a month after that, it is clear that my hardcopy version has not been amended to reflect the new legislation.
I go next to Lexis-Nexis on-line. This is the legal research service for which I pay a hefty fee each month. And I find the following language: "A person arrested for, or charged with, the commission of an eligible Municipal Regulations whose prosecution has been terminated . . ."
This obviously doesn't make any sense: Unless you are going to subject D.C. council members to criminal liability for enacting regulations, you can't be arrested or charged with "commissioning" a regulation.
So I go directly to the legislation itself. And I find that LexisNexis has omitted a critical component of the language: The ability to seal an arrest record applies not just to local regulations in the District but also to the D.C. crimes code.
Think about the implications of this. I have done enough petitions to seal a criminal record to spot the error. But how about a lawyer who is reading this language for the first time? He or she might very well advise a client incorrectly on the client's potential eligibility to file such a motion. More importantly, what does this say about my confidence in anything I might find through LexisNexis?
The LexisNexis representative is pleasant with me on the phone – and appropriately apologetic. She agrees that the current language is wrong and promises to make sure the mistake is fixed right away. But she cannot answer my final question: How can I be sure that everything else I read under this section is accurate?
Well, she tells me, I guess you would need to do a line-by-line comparison of the legislation. Exactly. And is this not what subscribers pay LexisNexis to do for us?