God Comes Before a Good Defense
by Jamison Koehler on June 3, 2013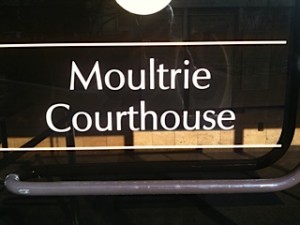 It is supposed to be a three-fer for Wayne my investigator and me.
It is a domestic violence case in which the defendant and complainant are still living together. This means that Wayne and I can re-interview the defendant, interview the complainant, and visit the crime scene all in one place.  How efficient, how economical!  This is particularly important when we are on a tight schedule.  Wayne's wife complains that I monopolize his time over the weekends.
Except that when we show up at the house, the defendant is not there. The mother tells us that he decided to go to some church function instead.
Wayne and I tend to balance each other out.  I have seen Wayne annoyed before. But this time it is me who is put out. So Wayne plays the nice guy:  Yes, yes, he says, always so reasonable, always so understanding.  God is more important than Mr. Koehler or me.  He is clearly enjoying my pique.
* * * * *
The mother – the complainant in this case – was investigated by the Child and Family Services Agency (CFSA) a while back for allowing her boyfriend back into the household after he was accused of sexually abusing her children.
This doesn't just make her into a bad person.  It also gives her a motive to lie:  After a neighbor called 9-1-1 about a disturbance at the home and police showed up at the door, she had to finger her son to prevent further problems with CFSA.
It takes me a while to get access to the files but, when I do, I find a treasure trove of information to use against her.
But the judge begins to limit my cross-examination at trial.  I know what you are trying to do here, he tells me at sidebar.  But you are going to have to show more relevance than this.
Frustrated that I wasn't able to get in more of this evidence during cross-examination, I decide to recall the mother during our case.
The mother is surprised to be recalled to the stand.  She thought the ordeal was over.  She is also cranky, and she lets me know it.  A torrent of frustration spills out of her– problems with the system, all the ways she has been falsely accused, all the ways I have twisted the facts to use against her.  The prosecutor and judge try in vain to get her to stop talking.  "Objection, objection," says the prosecutor.  "Ms. Smith.  You have got to stop talking.  There is no question on the floor."
Then, suddenly, the torrent is over and she is done, and there is a moment of silence as she settles back into the chair.  She and I regard each other over counsel's table.  "So there it is," she says finally.  "Is that what you wanted to hear?"
Actually, I think, it is even better than I could have asked for.  I thank her for her testimony and sit down.