Welcome to My Porn Site: The Risks of Having an On-Line Presence
by Jamison Koehler on March 8, 2013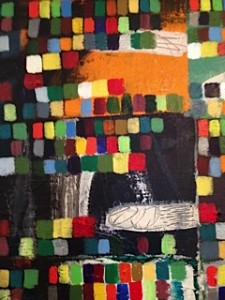 There are some really sleazy people on the Internet. And, despite what the marketers tell you, having an on-line presence can sometimes be a challenge.
I have been sued for a million dollars for something I posted on this site. Almost two years later, that suit is still pending.
I have had some crazy guy stalk me, prompting me to buy up every website domain with a variation of my name in it to prevent him from using it. You want to reserve www.jamisonkoehler.us?  Too bad. That domain name has already been taken.
Someone opened a Twitter account with my name, photograph, and biography. Prone to tweeting all sorts of inane things, my impersonator wasn't too smart:  If you were thinking about appropriating someone else's image, wouldn't you go for someone a little bit better-looking?  I had to prove to Twitter that I was the real "Jamison Koehler" – and that I actually look like that — before they would agree to shut the account down.
Someone else – some kid in Pennsylvania – opened a Facebook page using his photograph and his friends but under my name and account. I have no idea how he did this. With more Facebook friends than I have ever had, he was pretty popular. But he wasn't very smart either.  I changed the password as soon as I realized what was going on, locking him out.  This turned the tables on him: Suddenly his on-line reputation was in my hands.
I was tempted to impersonate him for a while. I thought about posting all sorts of idiotic things. This would have taught him a lesson by embarrassing him in front of his middle-school Facebook friends. I shut the page down instead.
Most recently, someone hijacked the I-Phone application of my site and redirected it to a porn site. A few people on Twitter tried to alert me to this. The problem was that, because I didn't recognize their names, I assumed they too were scammers who were just trying to get my attention. So I ignored them. I was about to report "Highland Hussy" to Twitter for spamming when Jon Katz emailed me.
Highland Hussy, as it turns out, is a rather prolific author of romance novels involving all sorts of "Hottie Scotties" and "Hunky Highlanders." But I knew Jon Katz was legit. That's when I realized I had a problem.  Thanks to Hussy and Katz for the heads up.
Tyler Suchman, my website guru, had the thing fixed within 15 minutes of my alerting him to it.  Suchman is the man.  Sorry for any disruption.