Liberty & Justice For Y'all Calls It Quits (For Now)
by Jamison Koehler on January 28, 2013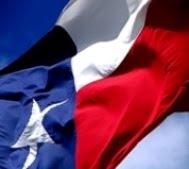 Brandon Barnett of Liberty & Justice for Y'all announced yesterday that he is shutting down his blog:
As our law firm grows and the demands on our time increase, the blog continues to get moved to the back burner.  I hate feeling like I have another competing priority out there.  If you are a regular follower, you could have probably seen this coming.  After all, we haven't posted much in the last few months.  But that's a good thing.  That means that our time and energy has been spent defending folks charged with a crime and working hard to give them our very best effort.
Barnett has always written a straight-forward and insightful blog, while keeping a low-profile in the criminal law blogosphere.  He is like that in person as well.  Low-key and relaxed, polite and respectful, he seems comfortable with who he is.  He is not trying to impress anyone.  He also has that whole military thing going on that I am sure will appeal to clients, and I say this not only because on the times we got together for lunch, we did so in the shadow of the Pentagon.
When we did get together, we talked about my wife's lawsuits against the military, and, although he doesn't exactly support her work, he is proof that you can disagree without being disagreeable.  More recently, we talked about his plans to start his own law firm – along with two colleagues —  back in Texas.  It is good to hear that Barnett, Howard & Williams is now prospering.
Although I have no way of assessing his talents as a criminal defense lawyer other than what I have read on his blog, you get a feeling that his clients will be very well-represented. Barnett says he is not ruling out the possibility of returning to the blogosphere later. Until he does, we will miss his blog.