Playing Fair in Appellate Practice
by Jamison Koehler on December 15, 2012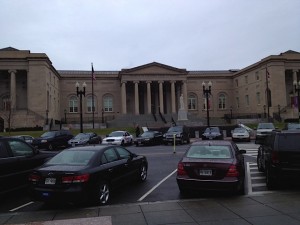 I get the government's response to my first appellate brief, and I realize that this appellate work is going to be much harder than I had anticipated.
Never having done appeals before, I am used to dealing with overworked county prosecutors who cut-and-paste their responses to my filings (motions to sever, to suppress, to compel, that sort of thing), citing cases they have never actually read.
The government's response to my brief is cogently argued and beautifully written. It is also completely honest about both the facts and the law. There is none of the face-twisting, "how-could-they-possibly-say-that" reaction I often have in reading a reply.
My wife has the document with her when she returns from the office. Holding up our Friday night dinner out so that I can take one last look at it, my mind already going into over-drive on the analysis, I realize the work, though difficult, is also going to be a whole lot of fun.