When We Act Like Petulant Children
by Jamison Koehler on November 30, 2012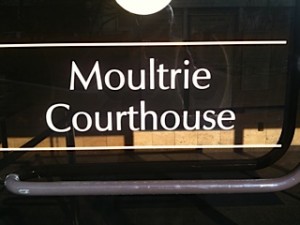 The prosecutor is sore with me. "You made me out to be kind of shady," she says.
She is sitting with the police officers outside the courtroom after the judge has granted her request for a trial continuance.  They stop talking when I approach.
* * * * *
Mark Bennett called me out on Twitter for having a problem with female prosecutors. This was based on a blog entry I did a couple of weeks ago in which I complained about two female prosecutors at the same time I raved about a former colleague who was male.
I would hate to think that this is true. If there was one lawyer in Philadelphia I would never want to emulate, it was this crusty old criminal defense attorney who used to beat up on the young women who came through the district attorney's office.
The guy was no idiot, he had lots of experience being disagreeable, and the women who tried to go toe-to-toe with him usually found themselves on the losing end of the argument. But there was one prosecutor in particular who had figured out exactly how to deal with him. She would smile and wait patiently as he carried on before the court, looking at him with almost a maternal affection. In the face of this approach, he came across not as a doddering old bully but as a misbehaving child who was throwing a temper tantrum. I thought I had learned a lot from watching this exchange.
But I can't always help myself.
Earlier that morning, this female prosecutor and I had bickered in front of the judge. The dispute was over how much advance notice I had given her of my expert witness. She portrayed it as if I had dropped the notice off on the table in front of her that morning. I considered that a gross misrepresentation.
I also had some other complaints and, although I did my best to keep the indignation out of my voice, it is hard to use "due process," "effective assistance of counsel," and "fair trial" in the same sentence without sounding whiney. At least I didn't stamp my foot or threaten to hold my breath.
* * * * *
Sitting with the prosecutor in the hallway afterward, surrounded by police officers who will look at everything in the hallway but me, I lower my voice and lean in towards her.  "Face it," I say. "When you misrepresent facts to the court like that, you kind of are shady."