Awareness Campaign for Juvenile Justice Issues in D.C.
by Jamison Koehler on October 20, 2012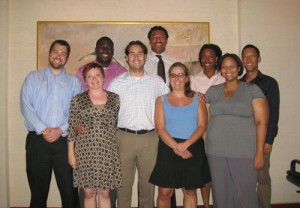 One of the cardinal rules in environmental protection is that it is far more expensive to clean up an environmental problem after it has happened than it is to prevent the pollution from happening in the first place.  The same principle applies to "youth justice issues" in the District of Columbia.
According to D.C. Lawyers for Youth (DCLY), the average cost of handling a juvenile caught up in the criminal justice system in D.C. is $41,500.  This is twice the federal poverty line for a family of three ($19,090) and four times the amount spent per student in D.C. public middle schools ($9,213).  "Money goes to crisis, not prevention." The solution, according to DCLY, is to put far more of the District's resources and efforts into preventing juvenile crime from happening in the first place:  "Investing early in our youth will make it less likely that they will get arrested."
With Daniel Okonkwo currently serving as executive director and Eddie Ferrer as chief operating officer, DCLY was founded in 2007 by a group of alumni from the Georgetown Juvenile Justice Clinic.  It is currently running an "infographic campaign" on Facebook in which it highlights different facts about the young people in D.C. who have been charged with a criminal offense.