My Second Opinion: You Are Ugly, Too
by Jamison Koehler on September 27, 2012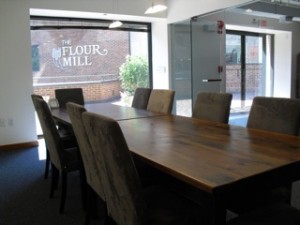 I no longer offer "free phone consultations" on my website. Yes, I am still glad to talk with people about their case when they call – briefly — and, no, I do not charge them for this time. If there seems to be a fit, I'll bring them into the office. But I do not advertise "free phone consultations" on my website any more. It attracted the wrong people. And it became a hassle.
I learned early on to ask people right away when their next court date is and in what courtroom. Part of that is so that I could check my calendar to see if that date was even available. No need to waste either of our time if I couldn't represent them anyway. But another reason for this question is to flush out the people who already have a lawyer and who are simply calling to get a second opinion. Because I don't do second opinions (other than to tell them, in my father's old joke, that they are ugly too.)
If they tell me their next court date is scheduled in any room other than arraignment court, I know they already have a lawyer. Why aren't you asking these questions of your lawyer, I ask them?  I am not particularly sympathetic when they tell me it is because they can't get their lawyer on the phone. In that case, I tell them, they probably need a new lawyer. Chances are also pretty good that lawyer will not be me.
People are always surprised – sometimes even indignant – when I tell them I am not interested in taking their case.  Ah, the pleasures of being your own boss.
I get all sorts of phone calls and emails. Some of the calls have absolutely nothing to do with criminal law.  Other people, perhaps someone complaining about a boyfriend or family member, contact me from the wrong end of the "v."  Sometimes they insist on asking me a few questions even when I explain that I do not handle their type of case because, well, I must know these things from having gone to law school. I try my best to be polite. It is not that I am being coy or mean. It is that I am not in the business of providing free legal advice to anyone who happens to have a question about the law.
If you have an open criminal case in D.C. or Northern Virginia and you are genuinely looking to hire a lawyer, then let's talk.  If I can't help you, I will refer you to someone who can.