No to Peyton Manning for the Redskins
by Jamison Koehler on March 9, 2012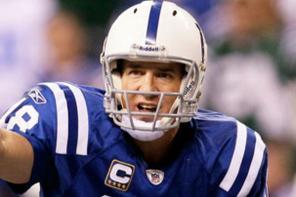 According to the Washington Post, the Redskins will make a full-scale effort to sign Peyton Manning now that he has been released by the Indianapolis Colts. Hasn't Daniel Snyder learned anything during his tenure as owner of the team?  Need I mention Bruce Smith or Deion Sanders or Donovan McNabb or any other of the overpriced and past-their-prime stars he has brought over in a vain effort to salvage the team's fortunes? Three playoff games over the last 19 seasons?
It would be one thing if the Redskins were just a quality quarterback away from the Superbowl. In that case, you could justify bringing in a proven star like Manning with potentially another good season or two in him. In the case of the Redskins, however, the team is a wide receiver, a right side of the offensive line, and a secondary away from having any shot at a playoff berth, much less a Superbowl.
Fortunately, there is not much to entice Manning to D.C. The only thing Snyder could offer him is a fat contract, and Manning already has plenty of money. If his true interest is in getting another shot at a Superbowl win, who is he going to throw to?  Who is going to protect him in the pocket?  According to the Post, the Redskins quarterback was sacked more times this season than Manning was in his last two seasons with the Colts. Coming to D.C. would also mean that Manning would need to face his younger brother Eli at least two times each season. Peyton is on the downslope of his career; Eli is at the pinnacle of his.
Once again, the Redskins need to bite the bullet.  They need to hunker down and re-build, one player at a time. Enough of this quick-fix, Hail Mary stuff.