Toward a "Flawging Quotient": Justifications of a Self-Professed Flawger
by Jamison Koehler on January 15, 2012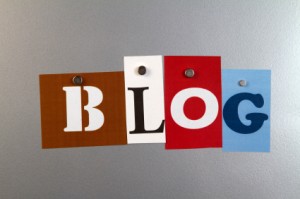 There was an extended discussion over at Simple Justice recently about "flawging," a phrase used, as I understand it, to describe blogs that are intended primarily as marketing tools for their authors.
Antonin Pribetic, the blogger who coined the term, suggested a rather narrow definition. A flawg, according to Pribetic, is a "legal blog without any substantive legal content that is created, monetized and promoted exclusively for profit." Other people seem to have extended the definition to encompass a broader range of blogs. In this case, blogs would fall along a flawging spectrum in which the blog's designation – its "flawg quotient" — would depend on the degree to which the lawyer's desire to peddle his services motivates him in writing the blog.
On one end of the flawging spectrum would be the legal blogs that, for example, simply repeat the headlines of a newspaper story or item found on the Internet, say a word or two about the legal principles involved, and then urge the reader to "CALL AN EXPERIENCED CRIMINAL DEFENSE ATTORNEY NOW!" On the other end of the spectrum would be the anonymous bloggers with free-standing sites, who, writing out of pure love for the law and a desire to engage with other bloggers, could not benefit from any marketing benefits of the blog even if they wanted to. Most blogs, including mine, would fall somewhere in between.
One concern about flawgs is that we "dumb down" and pollute the Internet. Such handwringing, as I see it, is uncalled for. The Internet is a big place. If you don't like the large amount of pornography that can be found on the Internet, steer clear of those sites. And if you don't like what I or another flawger are doing, go somewhere else. While we – the pornographers and the flawgers — will miss your readership, we can console ourselves with the knowledge that there are billions of other people on this earth who might be interested in something we have to offer. You should also take comfort in knowing that simple marketing principles will take care of most of us flawgers. When people stop coming to visit, we will gradually fade away.
Another, more valid concern is that flawgers disseminate substantive misformation about the law. There is, in fact, nothing inherently dishonest or inaccurate about a substantive blog post that is intended to market the lawyer's services. If anything, unlike the anonymous blogger who can post anything he pleases with impunity, the flawger has a greater incentive (based on pure economic self-interest because, after all, that is all we care about) to post accurate information in order to protect reputation and business. While the vast majority of flawger posts — entries which simply regurgitate a local news story — may not further legal thought, they are harmless from a substantive information point of view. And bloggers who do post substantive misinformation can always be called to task.
Another and potentially more valid concern has to do with the mischaracterization of a flawger's qualifications or experience. But if this is a problem afflicting the entire legal profession, there is nothing specific to flawgers that makes them more dishonest or unethical than any other lawyer who has to earn a living. A lawyer meeting face-to-face with a potential client can make all sorts of misrepresentations that will never see the light of day. After all, as Max Kennerly has pointed out, it wasn't Joseph Rakofsky's lies on the Internet that landed him his first murder trial, it was his misrepresentations in a court hallway. By contrast, what a flawger puts on his website is not only forever preserved on the Internet for all to see, it is also subject to the scrutiny of state bar officials and other lawyers.
Although I like Pribetic's term, a blog's flawg quotient is completely irrelevant to my own decision about which blogs to follow. Whenever I look at a piece of art that I admire, it does not matter to me what was going through the artist's mind when he created it. I don't care, for example, if his sole purpose in creating it was to put food on the table for his family or if the artist really had an axe to grind against his mother or if the piece of art was created as part of ongoing vendetta against an enemy.
A good work of art stands on its own, and for us to try to discern the artist's motivation in creating it is an exercise in futility. You either get something out of the piece of art or you don't. And while I am not suggesting that a blog entry is anything close to a piece of art, I do say that the same general principle applies to my decision on which blogs to read. If the blogger offers beautiful prose, original insights into the state of the law and persuasive arguments, or if the blogger provides nothing more than an interesting or funny distraction during the day, it matters not a wit to me that the author's real motive in posting the entry was to peddle his services.