D.C. Criminal Defense Bar Welcomes Dan Daly
by Jamison Koehler on January 6, 2012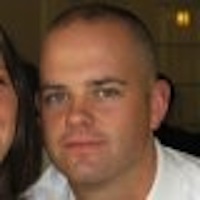 Now we will have to teach him the secret handshake.
With yesterday serving as Dan Daly's final day in court as a D.C. prosecutor, I had the honor of representing the defendant in Daly's last case on the docket.  Daly will finish up some paperwork at the office over the next couple of days.  He will then hang out his own shingle as a criminal defense lawyer.  He has already been accepted to the CJA Panel.
Daly worked as a police officer and assistant district attorney in Boston before joining the D.C. Attorney General's Office in 2007.  He is a 2004 graduate of the Columbus School of Law at Catholic University.