Brucklaw Wins CLB Fantasy Football League
by Jamison Koehler on January 2, 2012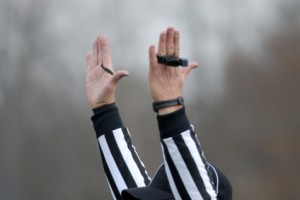 Congratulations to Michael Bruckheim for winning the 2011 Criminal Law Blog Invitational.  Bruckheim defeated Paul Kennedy of The Defense Rests in a nail-biter championship game, 144-140.   David Benowitz of D.C. Criminal Defense took third place by beating Brandon Barnett of Liberty & Justice for Y'all.  Here are the final standings.
Final Standings (Win-Loss, Points)
Brucklaw (11-4, 1813)
The Defense Rests (10-5, 1873)
David Benowitz (12-3, 1857)
Liberty & Justice for Y'all (12-3, 1833)
The Criminal Lawyer (8-7, 1456)
A Public Defender (7-8, 1664)
D.A. Confidential (7-8, 1456)
Koehler Law (5-10, 1511)
Law and Baseball (5-10, 1376)
Tempe Criminal Defense (5-10, 1262)
Not Guilty (4-11, 1450)
Federal Criminal Appeals Blog (4-11, 1367)
Kennedy, who finished second despite facing the league's hardest schedule, wins this year's Rookie of the Year award.  David Benowitz posted the longest winning streak (10 games) and led for most of the season.  Benowitz also had the most total points (1857).  Matt Kaiser of the Federal Criminal Appeals Blog wins the Better Luck Next Year Award.