Ready for Some Fantasy Football: Criminal Law Blog League for 2011
by Jamison Koehler on August 22, 2011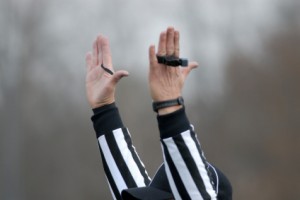 Welcome to the 2011 criminal law blog fantasy football league.
Again participating this year are the top four teams from 2010 (listed in order of final rank):  Koehler Law, Liberty & Justice for Y'All, Brucklaw and A Public Defender.
Other teams returning from last year include Tempe Criminal Defense (formerly Chandler Criminal Defense) (6th place); Law and Baseball (10th place); and Not Guilty (16th place).  Regrettably, Mirriam Seddiq is this year's only female participant.
Welcome also to the teams who will playing this year for the first time:  Mark Pryor of D.A. Confidential, Matthew Kaiser of the Federal Criminal Appeals Blog, Nathan Burney of  The Criminal Lawyer, Paul Kennedy of The Defense Rests, and David Benowitz of D.C. Criminal Defense Lawyer.
Based on suggestions I have gotten from some of the (more serious) participants, we limited this year's league to 12 teams.  We will also be doing a live draft, with the draft beginning this Saturday, August 27, at 11:30 am EST.  For those of you who want to participate this way, simply log on to your Yahoo account at 11:20 am EST and pull up your team.  Depending on how quickly people make their picks, you should probably allot a little bit over an hour.
For those of you who cannot or do not want to participate in live draft, simply pull up your team before that time on Saturday and set the draft picks the way you want them.  The computer will then make your selections for you. Recognizing that you can often be your worst enemy no matter how much you know about the NFL, I do not think that the teams that use the autopick will be at a disadvantage.
I will post a list of current standings, along with some analysis, each Tuesday here.
Best wishes and may the best man (or Mirriam) win.