On Compensating A Wrongfully Detained Defendant
by Jamison Koehler on August 27, 2011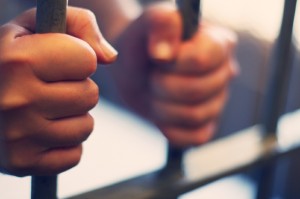 "My client had been held on no bond in the county jail for 25 months. Never once bitched about being in there or tried to rush me."
So says Chicago criminal defense lawyer Marcus Schantz on Twitter.
A defendant is given credit for the time he spends in custody awaiting trial for the offense that holds him there. Thus, if Schantz' client is eventually convicted on the offense and sentenced to four years, he will already have served half of the required time.
But how about if the defendant is ultimately acquitted? In that case, he will have served all of that time for nothing.  The government pats him on the back, tells him he got lucky this time, and deposits him onto the street with bus fare.  His time credit disappears.
Nobody seems to like my proposal on the "banking" of prison time; namely, that, upon acquittal, the time the defendant served in custody could be credited toward some future crime should he ever be arrested again.  The time could serve as an advance payment to society, as it were, on a crime still to be determined.
Okay, so maybe that idea is not so great.
How about if the state were to figure out some way to pay the defendant back for the time he mistakenly spent in custody?  I am not saying he needs to be compensated for the emotional distress he suffered from being away from his friends and family for that long, although that too would be nice.  Instead, short of his having to bring some type of civil action for wrongful imprisonment, how about if he were to be paid a decent hourly wage for the time he spent in prison, with the amount to be tied perhaps to his current income, minus an estimated cost of his living expenses had he been out on the street?  If it looked like the false accusation was deliberate, the responsible party could be impleaded to defray the costs to the state.
As it is, there are too many people who sit in custody for extended periods of time on the basis of trumped up charges. This could serve as an additional deterrent to that.  It might also change the cost equation for the government in arguing for a defendant's incarceration pending trial.  As it is, it is far too easy for the prosecutor argue for detention.
The proposal needs some work, I know.  But it's a thought.