A Joke For Father's Day: A Guy Walks Into A Bakery . . .
by Jamison Koehler on June 19, 2011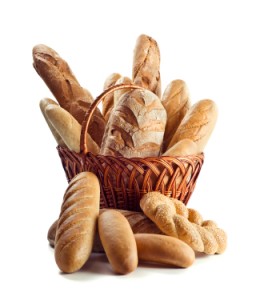 So.  A guy walks into a bakery and says he needs to have a cake made.  But it is a special cake and it needs to be done just right.  The baker says no problem.  How would you like me to make it?
Well, says the guy.  It needs to be a lemon cake with chocolate icing and sprinkles.  It needs to have two layers, with each layer exactly two inches thick.  And the cake needs to be made in the shape of an "S".
No problem, says the baker, writing everything down.  Come back tomorrow and I'll have the cake ready for you.
The guy comes back the next day, and the baker proudly presents him with the cake.  Ta da, the baker says!  Isn't this exactly what you ordered?
But the guy isn't happy.  I'm sorry, he says.  I guess I should have been more specific.  The sprinkles have to be chocolate, not multi-flavored.  And I needed the cake to be in the shape of a cursive "S," not a regular "S."
No problem, says the baker.  Come back tomorrow, and I'll have another cake for you exactly as you've ordered it.
The guy returns the next day and the baker again presents him with a cake, this time with chocolate-colored sprinkles, not the multi-flavored kind, and made into the shape of a cursive "S".
This time the guy is very pleased.  Oh yes, he says.  That's perfect. It's exactly what I need.
Thank goodness, says the baker.  We do aim to please.  Now, should I put the cake into a box for you to take home?
Oh no, the guy responds.  That won't be necessary.  Actually, if you had a plastic fork, I think I'll go ahead and eat it right here.
I tell that joke in honor of my father on Father's Day.  That was always one of his (many) favorite jokes.