U-Va's Proposed New Rules on Sexual Misconduct
by Jamison Koehler on May 7, 2011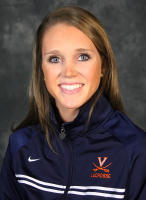 "Sexual misconduct has no place in the university's community of trust."
So says Patricia Lampkin of the University of Virginia (U-Va) in describing the university's proposed new rules on sexual misconduct. Having come under harsh criticism nationwide for having failed to prevent the murder of 22-year-old Yeardley Love at the hands of another U-Va student, U-Va just became one of the first schools to act on new guidelines released by the U.S. Department of Education.
Under the proposed new rules, alleged victims of sexual misconduct at U-Va will no longer be required to present "clear and convincing" evidence to prevail in the school's judicial system. Cases under the proposed new rules will be decided instead by a preponderance of the evidence standard; in other words, whether it is more likely than not that the misconduct occurred.
The definition of sexual misconduct will be broadened to include relationship violence, cyberstalking and recording or transmitting sexual images.  Existing limits on time and geography will also be abolished, thereby "freeing students to bring complaints about incidents outside Charlottesville and to pursue cases from years past."
It is in pretty hard to disagree with Lampkin's statement.  Who doesn't want to protect our young people from sexual predators on campus?
The problem is that the statement ignores the other young people on our campuses who will also be impacted by the proposed new policy:  those students who are falsely accused of sexual misconduct.
School administrators and the well-meaning young people who participate on student disciplinary committees are notoriously ignorant of basic due process protections. Proceedings are not recorded or transcribed. Students who are accused of sexual misconduct are often pressured to proceed without the benefit of legal counsel; they make ill-considered decisions and statements that could later come back to haunt them in a criminal prosecution. And, as long as the accuser and the accused both remain on campus, there is often pressure to come to a quick judgment.  People don't seem to understand that there is a reason criminal prosecutions take so long.
In issuing the new guidelines to "empower victims of sexual misconduct on campus," the U.S. Department of Justice cited statistics which show that nearly one young woman in five will be the victim of sexual assault or attempted assault at college. The Department also cited an investigation by the Center of Public Integrity which found that many accusations end in "nominal academic penalties or no punishment at all."
In other words, if you don't like the numbers nationwide, you can achieve a different outcome by jiggering with the equation, even if this means eliminating basic protections.
The problem is that, by reducing the burden of proof and eliminating jurisdictional and other due process protections, you are only going to replace one problem with another.  You are going to compound the personal tragedy of a young person sexually assaulted with the systemic injustice of another young person wrongly penalized.