On Secret Handshakes and the Senior Citizens Club
by Jamison Koehler on May 12, 2011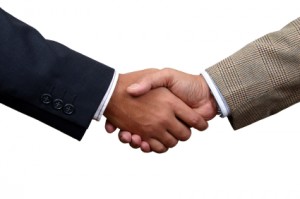 I have been a member of two societies in my life that had a secret handshake, one a fraternity and the other an academic honor society, both of which I joined while in college. Imagine my disappointment on learning at the induction ceremony for each that the secret handshake was exactly the same.
This afternoon I joined yet another club. I was standing at the cash register at our local grocery store when the checker asked me if I would be qualifying for any senior discounts.  I must have done a double-take.  Are you kidding me?  This slim and very youthful-looking Adonis? It seems like only yesterday that I was still being carded in restaurants.  I knew the day was inevitable; I just didn't know that it would come this soon.
Now that I have recovered from this indignity, I am thinking that if there is a secret handshake for this club and if it is a different handshake than the one I already know, they better teach it to me soon. Who knows, after a few more years, I may no longer be able to remember it.