Dancing with the Prosecutor at a Preliminary Hearing
by Jamison Koehler on March 25, 2011
When it comes to preliminary hearings, prosecutors want to have their cake and eat it too.  And the court will often indulge them.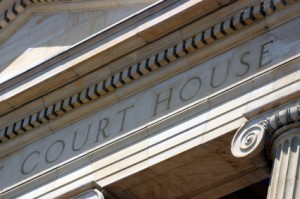 Not wanting to tip their hand, prosecutors usually try to put on as little of their case as possible at a preliminary hearing. The more they let their witness testify, the greater the chances are that the witness will say something inconsistent at trial.  And, with finding out more about the government's case usually the major goal of the defense attorney, who knows to what evil purpose the defense attorney might put that extra morsel of information?
The prosecutor yesterday underestimated how much of his case was necessary to bind the case over to the grand jury. When the judge made noises about dismissing the felony charge for lack of evidence, the prosecutor then tried to recall his witness.  Oops.  My bad.  Let me try again.  And the judge allowed him to.
Call me naïve but I just can't understand this "hide the ball" mentality.  Put the case on.  If you have enough there, the case will proceed to trial.  If there isn't enough there, the case shouldn't be going anywhere anyway.
You would think that prosecutors of all people would have faith in the ability of the system to come to the right outcome. You would think that, even if no one else did, they would believe in the strength of their case. Instead they open the file just a sliver when talking with a defense attorney.  Or they stand there with the file against their chests like a 13-year-old girl holding her schoolbooks.  Because, who knows, the defense attorney might be trying to sneak a peak.
The names and contact information for complaining witnesses are redacted in the discovery provided to defense attorneys in D.C.  After all, the defense attorney might try to contact and harass the witness prior to trial.  But an unredacted version of the police report is still available through the Metropolitan Police Department.  It is just a minor inconvenience to obtain one.
Prosecutors will never acknowledge that you actually know the name of the complaining witness. This can make for some interesting back-and-forth.  So Mr. Smith claims such-and-such, you say during pretrial discussions. That's right, the prosecutor responds.  The complaining witness says the following.  The prosecutors in D.C. are well-trained:  I have never once gotten one of them to actually utter the complaining witness' name prior to trial.
I have heard about individual prosecutors who adopt open file policies with respect to discovery.  What I know, you can know.  Let the chips fall where they may.  I just have never worked with one.