Albert Haynesworth Charged With Sexual Assault
by Jamison Koehler on February 17, 2011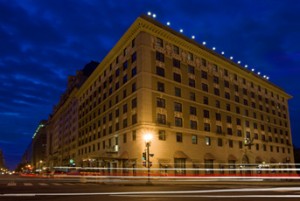 Albert Haynesworth is making things far too easy for those of us who love to dislike him.
My beef with Haynesworth has been that he accepted a $100 million contract to play for the Washington Redskins and then decided he didn't want to play. He didn't like the new defensive scheme instituted by new coach Mike Shanahan and sat out training camp.  He appeared winded and out of shape when he did make it onto the field. Most famously, he lay on his stomach in a key game against the Philadelphia Eagles as Michael Vick danced a few feet away from him and then threw a touchdown pass because, well, Haynesworth had a charley horse.  And if we didn't buy that explanation, he added that he thought he heard the ref whistle the play dead.  He apparently believes that if one fib is good, two fibs will be even better.
A couple of weeks ago, he was charged with assault in Fairfax after a road rage incident.  According to the other driver, Haynesworth got out of his pickup truck after the two drivers jockeyed for position at a traffic light and punched the other driver in the nose.
Now we learn that Haynesworth has also been charged with sexual assault after a separate incident last Sunday.  According to WRC Channel 4, Haynesworth was sitting in the restaurant of the W Hotel in D.C. at one-thirty in the morning.  When the waitress brought him his check, he asked her if he could put his credit card in her blouse.  She said yes, and he then used this excuse to fondle her breast.
At this rate, I am going to have to create a separate category on this blog just to deal with Haynesworth's problems.  Better yet, I am hoping he will soon be traded, making him another team's problem for some other blogger to worry about.  How about sending him to the Dallas Cowboys?  Dallas is an NFC rival of the Redskins.  What's more, I understand that B.W. Barnett may soon be relocating to that great city.