The "Stet Docket" in D.C.
by Jamison Koehler on December 13, 2010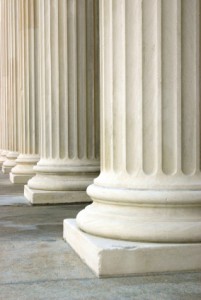 One of the best programs for first-time offenders in D.C. is the "stet processus" or "stet docket."
Stet is Latin for "let it stand." Stet processus means "let the process stand."
The terms of a "stet docket" are not quite as favorable to the defendant as a "no papering." "No papering" means that the case has been dismissed before formal charges have been brought. The case is over as soon as the "no paper" order is issued.
Charges are in fact brought with a "stet docket." The government agrees to suspend – or stay – prosecution of the charges for a period of time during which the defendant agrees to waive his/her right to a speedy trial. If the defendant can stay out of trouble during this period the charges will be automatically dismissed. This is unlike a deferred prosecution or sentencing agreement in which the defendant must also perform an agreed-upon set of conditions (e.g., community service). If, on the other hand, the defendant is arrested on a new charge during this time, the government will prosecute the defendant the new charge. It will also resurrect the old charge.
From what I understand, the "stet docket" is used most widely in Maryland. It is used with only a few minor offenses in D.C., such as unlawful entry.