On British Accents and Trial Strategies
by Jamison Koehler on December 7, 2010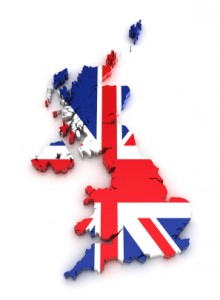 A blog reader from Austin, Texas called yesterday with a question about Virginia law, and we chatted about some of our favorite bloggers. Like me, the reader is a big fan of D.A. Confidential and has in fact seen Mark Pryor in court.
So what is Pryor like in person, I wanted to know. Well, the reader responded, he has a shaved head and he appears very fit. He probably played some rugby in his day. And his British accent is so convincing in front of a jury he really should be prevented from using it.
I'm thinking the court should put Pryor on one of those voice-disguising machines used on 60 Minutes and other news shows so as to level the playing field for the defendant.  Simple fairness would seem to require no less.
But every prosecutor has a weakness, something you can turn to your advantage in court, and I think I have discovered Pryor's:  He hates it when you fail to distinguish among the British accents. I'm sure I could find a way to work into my opening statement the fact that I really see no difference between an English accent or a Scottish accent or an Australian one. I can already imagine Pryor's discomfort upon hearing this.  And you can be sure it would rattle him for the rest of the trial.