Public Defender Could Face Criminal Charges After Threatening Prosecutor
by Jamison Koehler on October 23, 2010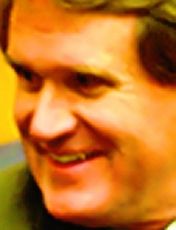 At the public defender's office where I used to work, an organization with 250-300 lawyers, we had at least one or two burnouts every year. Some of the burnouts were public, with a defender breaking down in open court and ending his/her career with a bang. In other cases, the defender left quietly, perhaps waiting until everyone else had gone home for the day and then stealing out into the night with a stack of unfinished files left on his/her desk.
And then of course, there is always the "slow burn."  I think in particular of my former office mate, a fine lawyer who had been absolutely committed to the defense of indigent clients.  He got off a particularly acrimonious phone call one day in which, though I could only hear one side of the conversation, a client had accused him of all sorts of things.  "Jamison," he said to me calmly.  "I think I need to find myself a new job."  He was gone within three months.
What surprised me therefore in reading about the latest breakdown by a public defender was not that it happened – because it happens all the time – but that the defender having the breakdown was actually the chief public defender, in this case the public defender for San Joaquin County in California. This, I would imagine, is a little bit more unusual.  What also surprised me was the reaction of the alleged victim of the breakdown:  Ronald Goodreau is the county's deputy prosecutor.
The ABA Journal and Recordnet.com report that Peter Fox, the chief defender for San Joaquin County, has been accused of challenging Goodreau to fight over a scheduling dispute.  Goodreau claims that Fox "stormed" into the courtroom and made an "angry expression at him with "clenched jaw" before calling him a dirty name, threatening to beat him up, and asking him if he wanted to step outside.  "He came into the courtroom, in my opinion, to physically intimidate me," Goodreau says.  The dispute then continued in the hallway, though no blows were ever exchanged.
The judge eventually denied Fox's request for a continuance, and the defendant was convicted of a misdemeanor.  Although no criminal charges have yet been filed, the San Joaquin County Sheriff's Office reports that it is investigating the matter.
Fox is known as a "level-headed, scholarly type," who recently lost about a third of his lawyers to budget cuts this past July.  "I think Pete is a very gentle man and a person who has the highest standards," says one lawyer who knows Fox. "This is totally out of character."
While I am not familiar with California law, Fox's actions could certainly be construed as violating criminal statutes in any of the jurisdictions with which I am familiar.  "Intent to frighten," for example, is one of two forms of simple assault in D.C.  His words could also be construed as a "terroristic threat" under Pennsylvania law. At the same time, a court would have to consider the context in which Fox's actions were taken.
Did Fox act unprofessionally?  Absolutely. He should be ashamed of himself. But his conduct is hardly worthy of criminal charges. Goodreau himself admits that he was not fazed at all by Fox's actions, and it is hard to believe this is the first time he has had opposing counsel threaten or say something mean to him. A simple apology and possible reprimand should suffice to soothe his hurt feelings and make the whole thing go away as an unfortunate and momentary lapse of judgment by Fox.
Thanks to Rick Horowitz for alerting us to this story on Twitter.