On Foot Pursuits and Police Officer Safety
by Jamison Koehler on October 26, 2010
I have a tremendous amount of respect for what police officers are required to do.  An admitted chicken/scaredy-cat myself, I want to be running from the scene, not toward it, when bad things start to happen.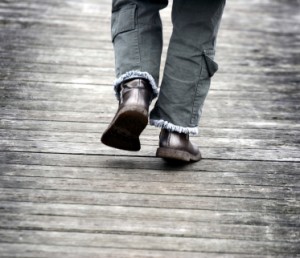 I was, for example, very grateful to the police officer who showed up at our doorstep late one night in Philadelphia when our burglar alarm went off and our security company failed to notify the police that they need not respond. A couple of weeks later, when the same officer was called to testify against one of my clients, I joked with him afterward that he allowed me to sleep well at night so that I could be fully rested for my cross-examination of him in the morning.
While I can also appreciate the irony of a criminal defense lawyer expressing concern about the safety of police officers, it seems to me that police departments themselves often fail to take the necessary steps to further this important objective.  And for anything having to do with police, there is never any better place to start than with Philadelphia.
In 2005, Ellen Green Ceisler, then the Philadelphia police department's integrity officer and now a very capable Court of Common Pleas judge, recommended that the department adopt a new policy directing officers, first, not to chase a suspect alone unless there was an immediate threat and, second, to break off a pursuit as soon as they lost sight of a suspect. One of Ceisler's primary concerns, obviously, was for the safety of all the people involved:  the safety of the officers themselves, the safety of suspects, and the safety of every other citizen in Philadelphia who had the bad luck to be in the vicinity of the pursuit.
According to the Philadelphia Inquirer, Ceisler was called naïve, and the policy was never adopted:  "I know that they were not receptive to talking about it," Ceisler testified recently.  "They thought it was just unrealistic to try to control police foot pursuits."
Shortly after Ceisler's report, 25-year-old Raymond Pelzer was playing dice on a street in West Philadelphia when two officers approached him.  Pelzer handed over his identification but, knowing that he was wanted for a probation violation, started to run.  Marvin Burton, another officer who in responding to the radio call about a fleeing suspect, eventually cornered Pelzer in a yard.  Believing that a cell phone thrust out by Pelzer was a weapon, Burton fired once, killing Pelzer.
Burton was found liable on October 14 by a federal jury in Philadelphia for $138,000 in damages to Pelzer's family.  The same jury exonerated the other two defendants in the civil suit, the City of Philadelphia and former police commissioner Sylvester Johnson.
Who knows what goes on in the mind of jurors?  In this case, the jury held precisely the wrong party responsible.
On the one hand, you have a police officer who, in responding to a strange situation through a radio call, makes a split-second, life-or-death decision on whether the object in Pelzer's hand was a cell phone or a firearm.
On the other hand, you have a police commissioner and department who were fully aware of the deficiencies of current department policies on foot pursuits but who, by failing to act on Ceisler's recommendation, seemed to decide that the apprehension of suspects trumped any considerations of officer safety. Because, after all, breaking off a pursuit might mean that a dangerous criminal might go free, even though we know that bad things happen during these pursuits and even though, in this case, the dangerous criminal was nothing more than a person on probation playing dice on a public street.
It is a sad story all around.  It is sad for Pelzer and his family.  It is sad for Officer  Burton, who, in addition to living with the knowledge for the rest of his life that he killed an unarmed man, must now deal with the liability judgment.  And it is sad for every other citizen in Philadelphia who finds him/herself in the cross-fire during an ill-advised and unnecessary foot pursuit.
The Philadelphia police department, not the police officer himself, should have been held liable in this case.